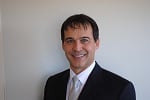 Dion Arnouse is the founding CEO of 2Badgers Consulting Inc., an Aboriginal owned and operated consulting company. Prior to founding his company, he served as a member of the RCMP for 22 years where he spent the majority of his career implementing proactive initiatives in First Nations communities. In this capacity, Dion was responsible for enacting a multitude of health and safety initiatives in collaboration with the bands. It is with this experience, and great sense of gratitude to his own family and community, that he now spends his time advocating for the betterment of First Nations communities throughout Western Canada so that more Aboriginal youth have the opportunity and capacity to realize their dreams. Dion was born and raised in the Secwepemc (Shuswap) territory and is a proud member of the Little Shuswap Indian Band.
Be sure to read his two articles here:
Dion Arnouse First Nations RCMP Officer to Consultant
Dion Arnouse Aboriginal Industry Engagement [video]
If you would like to see more articles and get hints, tips and other information be sure to sign up for our emails.