It can be customary between one First Nation and another to acknowledge the host Nation Peoples and their traditional territory at the outset of any meeting. The long struggle by First Nations to maintain traditions has been tough, but through it all this basic protocol has survived and thrived.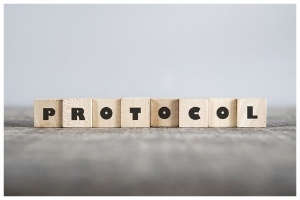 Respectful acknowledgement of First Nation protocol is increasingly becoming the norm at the beginning of meetings and events - but some may wonder why.
Because doing so acknowledges that you recognize that you're on the land of a Nation that has had a relationship since time immemorial with that land. It is a sign of respect and recognition, and you can't go wrong with respect and recognition. You are acknowledging the ties the descendants of those First Peoples have to the land - its importance to their culture, ceremonies, and traditions.
Read More