A First Nations Consultant's Perspective.
Dion Arnouse, founding CEO of 2Badgers Consulting Inc., an Aboriginal owned and operated consulting company, spoke at Expanding Our Knowledge Conference in April, 2013.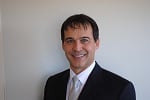 Dion shared with the audience his unique perspective of being a First Nation consultant and his role in aboriginal industry engagement and what he sees as the major challenges and mistakes companies make in their approach and delivery of community engagement. He poses some very good questions that should be asked internally prior to embarking on a community engagement plan and offers some equally good tips to be considered during the engagement process.
Be sure to listen for Dion's comments about generational connection with the land and how this cannot be overlooked. Also, audience members asked some great questions in the Q & A session. Listen, learn and share.
Below is the power point of Dion's presentation.
Dion_Arnouse_Slide_Presentation
Would you like more presentations like this. Sign up for our hints, tips, and articles email now!