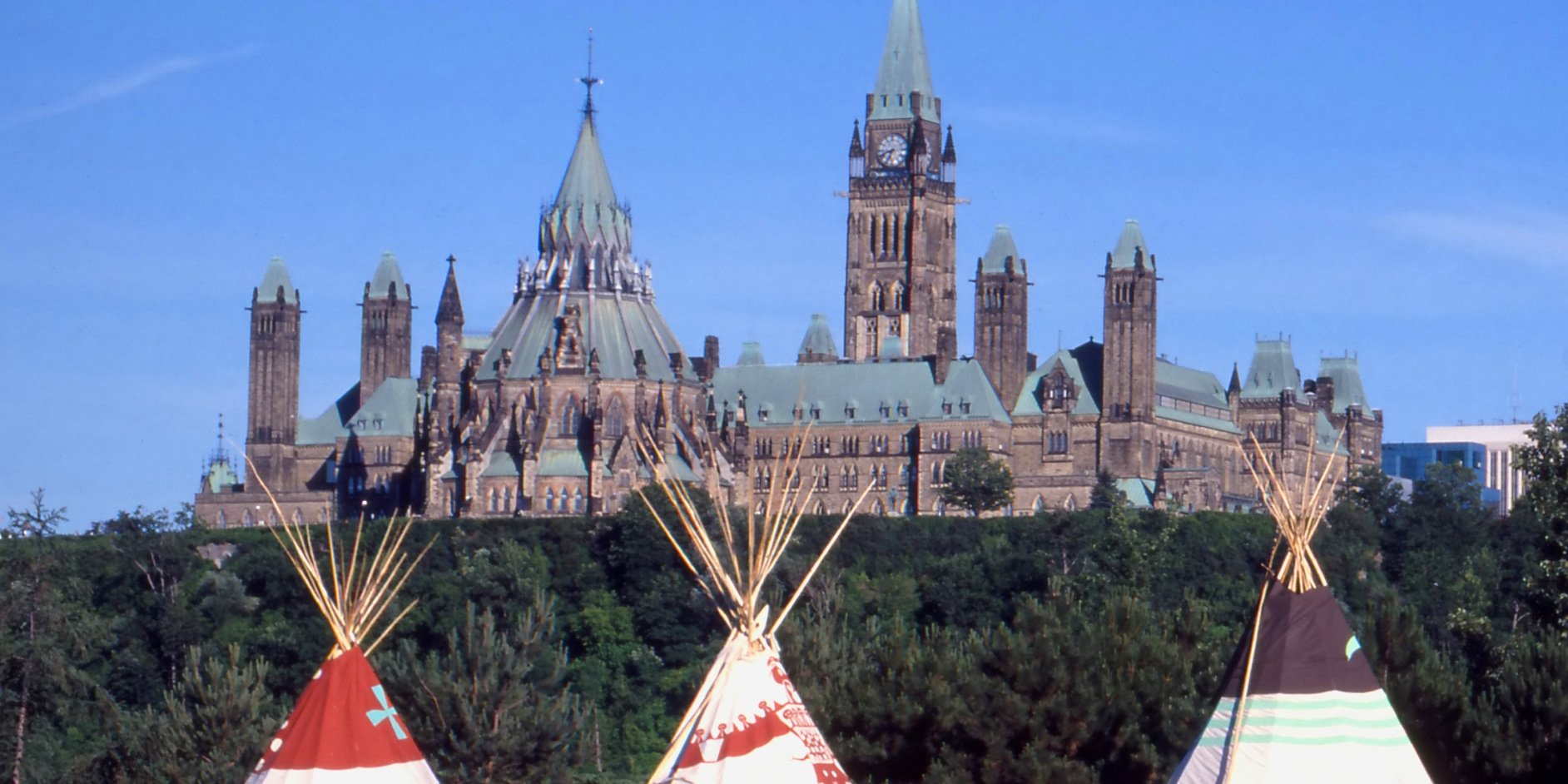 National Indigenous Peoples History Month is a time to acknowledge the history of Indigenous relations and Indigenous Peoples in Canada. Reconciliation, in part, means learning about the past in order to understand the present, and with that understanding, contribute to creating a better future for Indigenous and non-Indigenous people in Canada.
On the dedication page for 21 Things You May Not Know About The Indian Act: Helping Canadians Make Reconciliation with Indigenous Peoples A Reality, I quote former Governor General Michaëlle Jean at the relaunch of the Truth and Reconciliation Commission of Canada:
When the present does not recognize the wrongs of the past, the future takes its revenge. For that reason, we must never, never turn away from the opportunity of confronting history together - the opportunity to right a historical wrong."
Prior to 2015, when the Truth and Reconciliation Commission of Canada published its final report and 94 calls to action, much of the history of the Crown-Indigenous relations was not taught in schools so simply was unknown to a vast percentage of the population. "I just didn't know" is a common refrain when the topics of residential schools or the sixties scoop or the relocation of Inuit come up.
We created an abbreviated timeline of decrees, Acts, policies, reports, and events that have shaped Indigenous history in Canada.
If you are interested in learning more, below the info graph, we have articles that delve into each point on the timeline.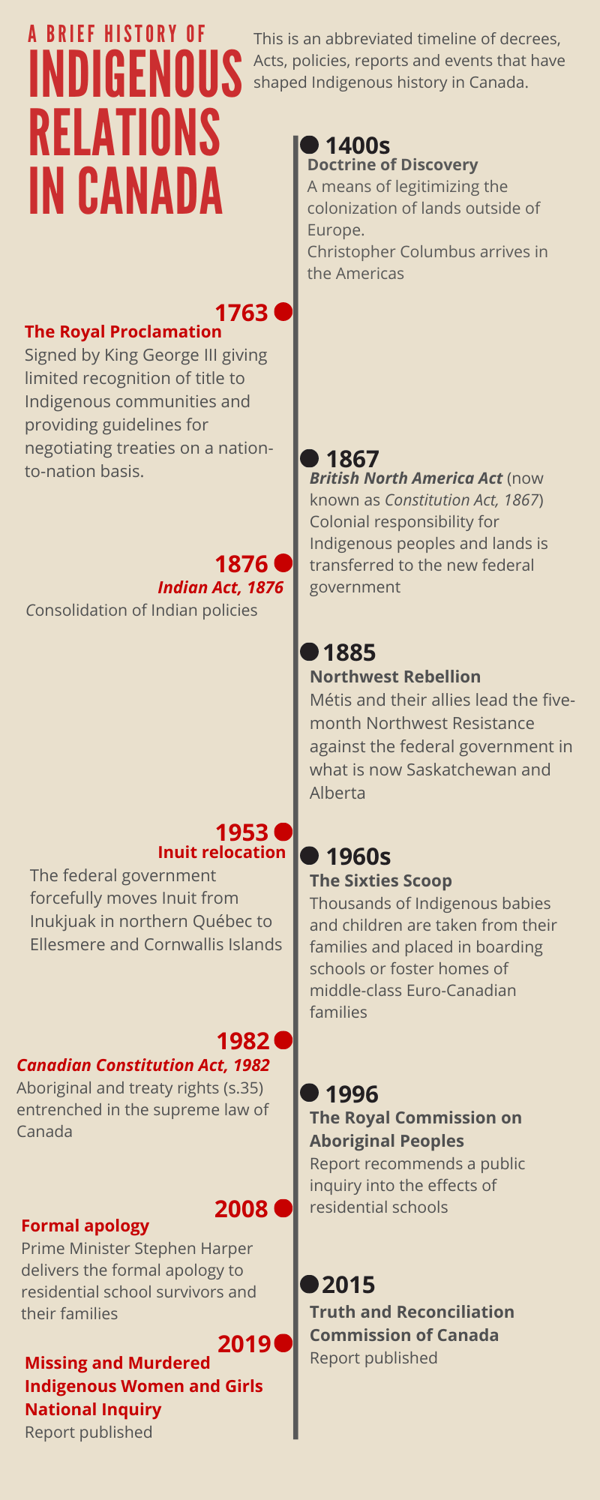 Here's the list of articles that expand on the timeline:
Indigenous Title and The Doctrine of Discovery
Christopher Columbus and the Doctrine of Discovery - 5 Things to Know
The Royal Proclamation of 1763
21 Things You May Not Have Known About The Indian Act
Louis Riel Jr and the Northwest Rebellion of 1885
Sixties Scoop: Apprehension of Indigenous Children Without Consent
Section 35 of the Constitution Act 1982
The Constitution Express and Its Role in Entrenching Aboriginal Rights
Report of the Royal Commission on Aboriginal Peoples
The Residential School Apology
The Truth and Reconciliation Commission of Canada calls to action
Reclaiming Power and Place: The Final Report of the National Inquiry into Missing and Murdered Indigenous Women and Girls