Jeff Langlois' practice involves a broad range of litigation matters, including corporate and commercial disputes, aboriginal and treaty rights claims, complex real estate and leasing issues, as well as insolvency and restructuring matters.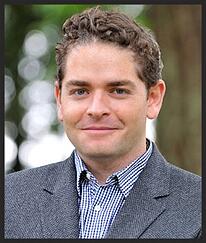 Jeff joined JFK in February 2013 after practicing civil litigation at a national law firm. Jeff has considerable experience with aboriginal legal issues. He has represented clients in complex litigation relating to aboriginal and treaty rights, the Crown's duty to consult in relation to resource development, and matters relating to resource management on reserve lands. He has particular experience and expertise in relation to aboriginal and treaty history in Saskatchewan, Alberta and British Columbia. He has also written articles and spoken on panels relating to recent developments in the area of aboriginal law.
Jeff has appeared before superior and appellate courts, and has assisted clients in proceedings before the Supreme Court of Canada.
SELECT EXPERIENCE
Represented secured creditor in respect to Companies' Creditors Arrangement Actrestructuring proceedings
Rio Tinto Alcan Inc. v. Carrier Sekani Tribal Council, 2010 SCC 43: counsel for the Independent Power Producers Association of B.C., intervening to address the duty to consult aboriginal peoples regarding non-physical effects of energy purchase agreements
Representing an Alberta First Nation in omnibus litigation against Canada involving breaches of fiduciary duty and on-reserve oil and gas management; assisted in creation and court ordered transfer to independent trust of Band capital monies
Advised multinational resource company on First Nations engagement, regulatory applications, and aboriginal and treaty rights issues in northern British Columbia
Litigation counsel to steel manufacturer in industrial lease arbitration proceedings
Litigation counsel to multinational accounting firm in liquidation proceedings, obtaining sizeable award of special costs in regard to taxation of liquidator's fees
Professional Activities
Jeff currently serves as an executive member of the Aboriginal Law Section of the B.C. branch of the Canadian Bar Association.
Jeff can be reached at:
Telephone 604-687-0549 x114
jlanglois@jfklaw.ca
We have a free "Guide to Terminology" - click to download.