Canada is facing a future in which there will not be enough workers with the right skills to meet the country's labour demands. As the fastest growing, youngest population in Canada, Aboriginal People are an obvious source of potential workers. It is estimated by the federal government that over 600,000 Aboriginal youth will enter the labour market between 2001 and 2026. Yet there continues to be a disconnect between those in need of employees and recognition of the value of hiring Aboriginal workers.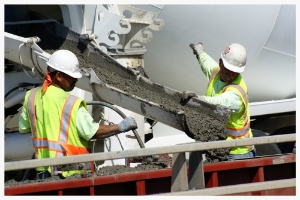 Good business sense from the federal government perspective
It makes good business sense for the coffers of the federal government to have more Aboriginal people participating on equal equity footing in the labour market:
According to the Centre for the Study of Living Standards 2012 report Aboriginal Labour Market Performance in Canada: 2007 - 2011, "Unemployment rates tend to be higher for the Aboriginal population, while their employment rate, participation rate, and average earnings tend to be lower. As labour market and economic outcomes tend to be highly correlated, this gap in labour market outcomes has serious ramifications for the Canadian economy as a whole. A recent report estimates that closing education and labour market outcome gaps between Aboriginal and non-Aboriginal Canadians by 2026 would lead to cumulative benefits of $400.5 billion (2006 dollars) in additional output and $115 billion (2006 dollars) in avoided government expenditures over the 2001 to 2026 period (Sharpe & Arsenault, 2010)."
An increase in the number of Aboriginal people in the workforce will result in a decrease in government programs and services required by this younger population in the future.
Good business sense from the private sector perspective
It also makes good business sense for the private sector to employ more Aboriginal people. A business that hires Aboriginal workers can expect to:
Enjoy a better relationship with the local Aboriginal community;
Enjoy improved economic benefits in the business community overall because increased local employment equates to more disposable income;
Increased investor/customer approval - consumers lean towards supporting businesses that demonstrate corporate social responsibility;
Enjoy the benefits of an increase in mutual understanding of local culture and business pressures;
Aboriginal workers who have positive work experiences through an inclusive work environment frequently provide encouragement to others in their community to seek similar career paths;
Contribute to an improved Aboriginal awareness overall in the workforce;
In remote settings, local Aboriginal employees are more likely to remain in the community and in the job than employees who are not experienced with the challenges of living and working remotely;
Avoid costs of recruiting for and bringing in part time foreign workers (please see sidenote below)
Enjoy the knowledge that they are providing an opportunity for Aboriginal workers to succeed and become valuable members of the workforce.
Sidenote:
2012 marked the first time in history that the federal government consulted with the Assembly of First Nations prior to setting the annual immigration target. First Nations have long had issue with the government's immigration policy.In 2011, the intake for migrants was close to 250,000; also in 2011, 300,000 termporary foreign workers were allowed into the country.


If you found this article interesting, consider subscribing to our free, monthly newsletter.