Why does Aboriginal self-government matter? It matters because it is one of the key building blocks for strengthening and supporting Aboriginal governments thereby promoting and supporting a greater self-reliance. Communities that negotiate self-government agreements assume the power to govern their internal affairs and make the decisions that affect their community.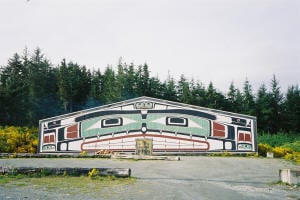 The final volume of the Report of the Royal Commission on Aboriginal Peoples opened with a sketch of the social, health, economic and governance problems that confront many Aboriginal communities – in their internal management, and in their efforts to transform their relationships with other Canadian governments. The discussion then spelled out the single theme that dominates the hundreds of recommendations running through the Report's five volumes:
"Aboriginal Peoples must have room to exercise their autonomy and structure their own solutions.
The pattern of debilitating and discriminatory paternalism that has characterized federal policy for the past 150 years must end.
Aboriginal people cannot flourish if they are treated as wards, incapable of controlling their own destiny …"
At the heart of our recommendations is recognition that Aboriginal Peoples are peoples, that they form collectivities of unique character, and that they have a right of governmental autonomy. Aboriginal Peoples have preserved their identities under adverse conditions. They have safeguarded their traditions during many decades when non-Aboriginal officials attempted to regulate every aspect of their lives. They are entitled to control matters important to their nations without intrusive interference. This autonomy is not something bestowed by other governments. It is inherent in their identity as peoples. But to be fully effective, their authority must be recognized by other governments."[1] (emphasis added)
Self-government agreements can cover the structure and accountability of Aboriginal governments, their law making powers, financial arrangements and their responsibilities for providing programs and services to community members.
There are several types of self-government agreements and two very comprehensive examples are the Westbank First Nation Self-Government Agreement and the The Nunavut Act and Nunavut Land Claims Agreement Act.
[1] Report of the Royal Commission on Aboriginal Peoples, Volume 5, page 1, 1996. Reproduced with the permission of the Minister of Public Works and Government Services, 2007, and Courtesy of the Privy Council Office.
*This information has been reproduced from our book, Working Effectively with Indigenous Peoples®.
Here is another article on the subject: Aboriginal Self-Government Clarification
Here's a handy, free ebook for you to download with some tips on Working Effectively with Indigenous Peoples®