Paul K. Ledoux, Council Member, Muskeg Lake Cree Nation was a guest speaker at the Urban Reserves Forum in Winnipeg in early March 2016. Paul contacted us for permission to use some of the tips in our ebook 27 Working Effectively with Aboriginal Peoples® Must Do's as part of his presentation. Paul is so informed about developing and managing an urban reserve we wanted to learn more so here's our Q & A with him. Paul's' bio and a link to download a pdf of his presentation are at the end of the article.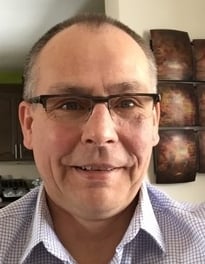 The Muskeg Lake Cree Nation made history with the development of the first urban reserve in Canada in 1988 within the City of Saskatoon. The process involved complex negotiations with three levels of government and required the federal government to make changes to the Additions to Reserves policy. [1] An undertaking not for the faint of heart.
How big is this urban reserve?
The property is 35 acres and includes several buildings with over 100,000 sq ft of retail and commercial office space owned and operated by Muskeg's economic development arm MLCN Investment Management Corp.
What were the challenges Muskeg Lake Cree Nation experienced in developing the urban reserve?
The biggest challenges came because urban reserves were new to the municipality of Saskatoon and new to the federal government. It took four years which isn't that long given that it was new and required the federal government to make policy changes. It might have taken longer had we not had such a positive relationship with the City of Saskatoon; their willingness to say "yes, here's an opportunity not only for First Nations but for the City of Saskatoon" made a huge difference. Our relationship with the City is phenomenal. The mayor at the time traveled to Ottawa with the chief at the time to speak to the federal government on our behalf to outline the benefits to the City and Muskeg Lake. We now have two urban reserves - the second one is a gas station on one of the busiest streets in Saskatoon.
How did the business community respond to the urban reserve?
The business community has also been very supportive. We were members of the Sutherland Business Association at the time so they were very aware of what we were doing and were positive.
How are municipal services dealt with?
We have a Service Agreement with the City of Saskatoon that provides various services such as water, fire, police, snow clearing etc to the property which, along with taxes and property assessment, we pay for annually. We collect the taxes from our tenants. We have our own taxation regime and land code under the First Nations Land Management Act for our urban reserves.
In terms of bylaws, our bylaws are consistent with those of the City. We can't change our zoning or pass our own bylaws without consulting with the City.
What are the benefits of an urban reserve to municipal, provincial and federal governments?
Urban reserves create the opportunity for the First Nation and the municipality to work together, to develop a relationship that is positive socially, economically. Urban reserves provide employment and economic development opportunities for First Nation which means there is less dependency on social services; they contribute to the economy, pay taxes, and provide an improved standard of living for their Nation.
What advice do you have for other First Nations interested in developing an urban reserve?
Ensure you have the capacity and management required to undertake your community's vision of an urban reserve.
Have a concrete development plan - do your research, strategize, understand the local economy.
Have a communications plan to keep everyone informed - your citizens, local businesses, the municipality.
What advice do you have for municipalities and businesses that want to partner with a First Nation on an urban reserve?
They need to know who they are dealing with - our history, our culture, our values, our issues;
They need to look inward and find out the personal views and perspectives of their organization regarding working with First Nations;
They need to take Bob Joseph's Indigenous awareness training Working Effectively with Indigenous Peoples;
They need to determine if the Nation has a concrete plan, do they have the capacity, and the management required to follow through with the development.


[1]Indian and Northern Affairs Canada, "Reserve Creations and Additions" Land Management Manual. Land and Trust Services Chap 10. (Indian and Northern Affairs Canada, 2002)
Urban_Reserves_Muskeg_Lake_Cree_Nation_Experience
Paul Ledoux
Graduating in 1989 with a diploma in Business Administration from the Saskatchewan Indian Institute of Technologies he has spent his career working for First Nation organizations and his community Muskeg Lake Cree Nation in various management capacities. Paul has had the opportunity to take numerous courses in facilitation, management, finance, leadership, conflict resolutions, organizational governance and human resource development. Paul is currently a council member of the Muskeg Lake Cree Nation and is a board member and delegate with Affinity Credit Union. He is an active volunteer with the Prince Albert Food Bank and coaches basketball at Westview Public School. He also owns and operates a small business in the City of Prince Albert. Paul can be reached at pledoux@muskeglake.com
Contact us if you are interested in learning more about Bob's Working Effectively with Indigenous Peoples™ and Indigenous Consultation and Engagement™ courses.