The Truth and Reconciliation Commission of Canada (TRC) Report and calls to action in 2015 brought some hard facts about residential schools to the surface and into the conscious of millions of Canadians. Among many other positive outcomes, the TRC report motivated many school districts to look at how education had been used as a tool of assimilation and the impact of that usage on Indigenous students today. School districts also started to look at their curriculum - at the way in which the relationship between the government and Indigenous Peoples was portrayed and that information about the residential school system was not included in the curriculum - had it been, there would not have been such a shock wave in society when the TRC report came out. As Commissioner Murray Sinclair of the TRC said "We have to start addressing the way that we teach our children about Indigenous people."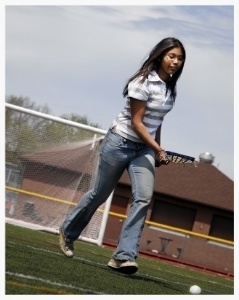 Here are two noteworthy examples of Indigenous education programs that are designed to support Indigenous students so that they achieve educational success.
School District No. 85 on northern Vancouver Island has an Elder in residence program that provides "the support of elders and knowledge keepers in classrooms and in schools to support learning. The role of an Elder can be to enhance cultural perspectives and share wisdom and teachings, promote awareness of cultural traditions, encourage the use of Kwak'wala in schools, or act as a mentor and guide for all students." [1]
This school district also has an Aboriginal Role Model Program that is a great way to connect the families and community with the school. The Program "provides schools with the opportunity to invite community members into the classroom to share their expertise and knowledge. First Nations Role Models present a large variety of cultural knowledge and wisdom to enhance the educational experience of students and staff. Role models engage in direct services to students in the classroom or in a field trip setting. The program is designed to support and assist teachers in various Aboriginal approaches and methods." [2]
Through a collaboration supported by Rideau Hall Foundation and Mastercard Foundation Vancouver Island University (VIU) and Yukon College have launched a program to provide comprehensive support for Indigenous students. Features include:
Education navigators on campuses and in communities

Financial assistance for books, tuition, and living allowance, tutors

Bursaries

Creating online credit courses for rural students

Providing emotional, cultural and spiritual support

Providing emotional support when there is a death in a student's home community, and working with the student to explore travel options and ongoing support to ensure they don't fall behind if they travel home.

Paying Elders who provide cultural support the same rate as tenured professors
The other side of this coin is supporting the teachers, many of whom, having gone through education systems that overlooked Indigenous history, as they come to terms with the reality of residential schools, and how to teach such difficult topics to a class that may include Indigenous, non-Indigenous and students who are new Canadians.
Teachers are also looking for ways to support reconciliation by including Indigenous content in their classrooms but may not know how or where to begin. I really like this article Why Most Teachers Need Indigenous Coaches because it is shows by example how one teacher developed a relationship with a local community, and by doing so, learned about their culture and traditions.
[1] Elder in residence program