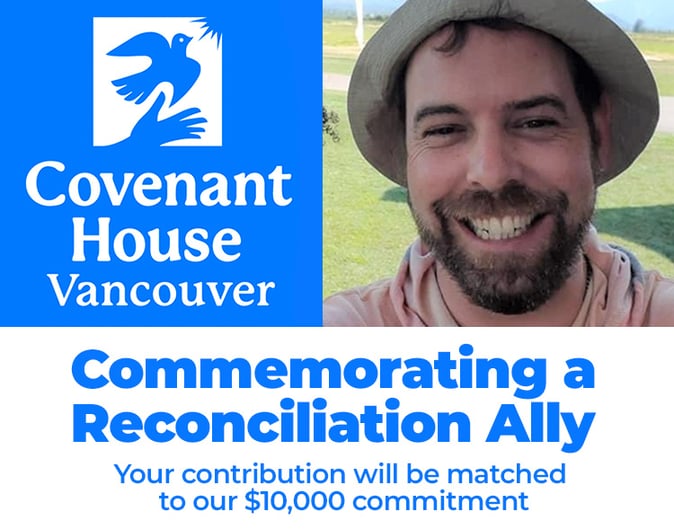 We first met Trevor, Supervisor of Donations Processing for Covenant House Vancouver, when he attended one of our Training Weeks. Trevor took the time to tell us about Covenant House, what they stood for, their goals and what he personally was doing to support reconciliation. Trevor left a lasting impression on our team and was a tireless advocate for truth and reconciliation and for supporting Indigenous initiatives.
We were deeply saddened to hear of Trevor's recent passing and offer our condolences to his family, friends and the Covenant House team.
In honour of Trevor's hard work in his role on the Philanthropy team, Indigenous Corporate Training Inc. is making a donation to Covenant House so they can continue Trevor's important work.
If you, too, would like to contribute, we will match every dollar you donate up to our $10,000 commitment.