Logan is Bishop of Vancouver Island and the Gulf Islands, and the community of
Kingcome, all of which make up the Diocese of British Columbia.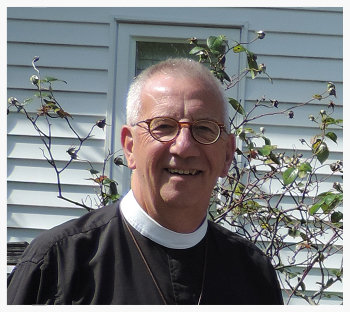 He worked in a variety of engineering positions in Vancouver and on Vancouver Island,
before entering Vancouver School of Theology and holds a Masters of Divinity and a
Doctor of Ministry degrees from that institution.

He has served in several Vancouver Island communities, including Tofino/Ucluelet,
Duncan, and Victoria before becoming Bishop. Logan was the Dean and Rector of
Christ Church Cathedral for 8 years. He is married to Marcia and enjoy their seven
children and nine grandchildren. Their grandchildren are teaching them about the joy and
wonder in all God's works! Logan has led pilgrimages to pre-Christian and Christian
sites in Scotland and England.

He is involved with the Multi-Faith Society in Victoria and has served as Chair of the
OASIS Society for Spiritual Health in Victoria. He has served dinners at Our Place and
breakfasts to those less fortunate under the Christ Church Cathedral outreach programme.
As Bishop, he and the Diocese have committed themselves to a journey with the First
Peoples of the Islands. In this journey they have committed themselves to the process of
truth and reconciliation. He has also invited the Diocese to examine what it means for
them to enter the land again: How, as we symbolically enter the land, can we in a new
way be open to the reality that God was here before us and present in the Indigenous
Peoples.
Here's a Q & A with Bishop Logan McMenamie on the topic of reconciliation.
If you are interested in joining 3000+ other subscribers to our newsletter, please click the link below. You can always unsubscribe later if you change your mind.