The Métis flag or flag of the Métis Nation features a white infinity sign on a blue background. The infinity symbol represents the mixing of two distinct cultures, European and First Nations, to create a unique and distinct culture, that of the Métis (which means "to mix" in Latin). The infinity symbol, which refers to a quantity without end, in this situation symbolizes the faith that the Métis culture will exist forever.
Records show that the Métis Flag was first used by Métis resistance fighters in the lead-up to the Battle of Seven Oaks, a violent, one-day confrontation in 1816, which saw the rival fur traders the Hudson's Bay Company and the North West Company pitted against each other.
There are two versions of the Metis flag - the blue one which is the official flag of the Métis Nation of Canada, and a red one which is the provincial ensign for the Métis Nation of Alberta. The Métis flag is the oldest Canadian patriotic flag indigenous to Canada - the Union Jack and the Royal Standard of New France were flown in Europe prior to being flown in Canada.
The colours and simplicity of design of the blue and white flag are similar to that of the national flag of Scotland which features a white x on a blue background, and that of French Canada, which features the white fleur-de-lis on a very similar blue background. The similarities are not surprising as the Scottish and French Canadian were dominant in the North West Company and many married First Nations women.
During the two great resistance movements in the Métis history, the Red River Rebellion in 1869-1870, and the Northwest Rebellion in 1885, the infinity flag was not present on the battlefields. The flags flown during these two formative movements displayed French Canadian and Catholic religious symbols; the blue and white infinity flag disappeared but was kept alive in oral traditions. Fortunately, the 20th Century saw a rebirth of Métis nationalism and the blue and white infinity flag flew proudly once again.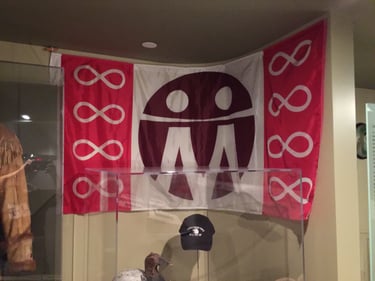 The Métis Flag shown in our picture above is flying beside the flag of Canada in a picture we took at the Botoche National Historic Site of Canada. I also took a picture of this version of the flag at the Canadian Museum of History in Gatineau Quebec recently.
Featured photo: Indigenous Corporate Training Inc.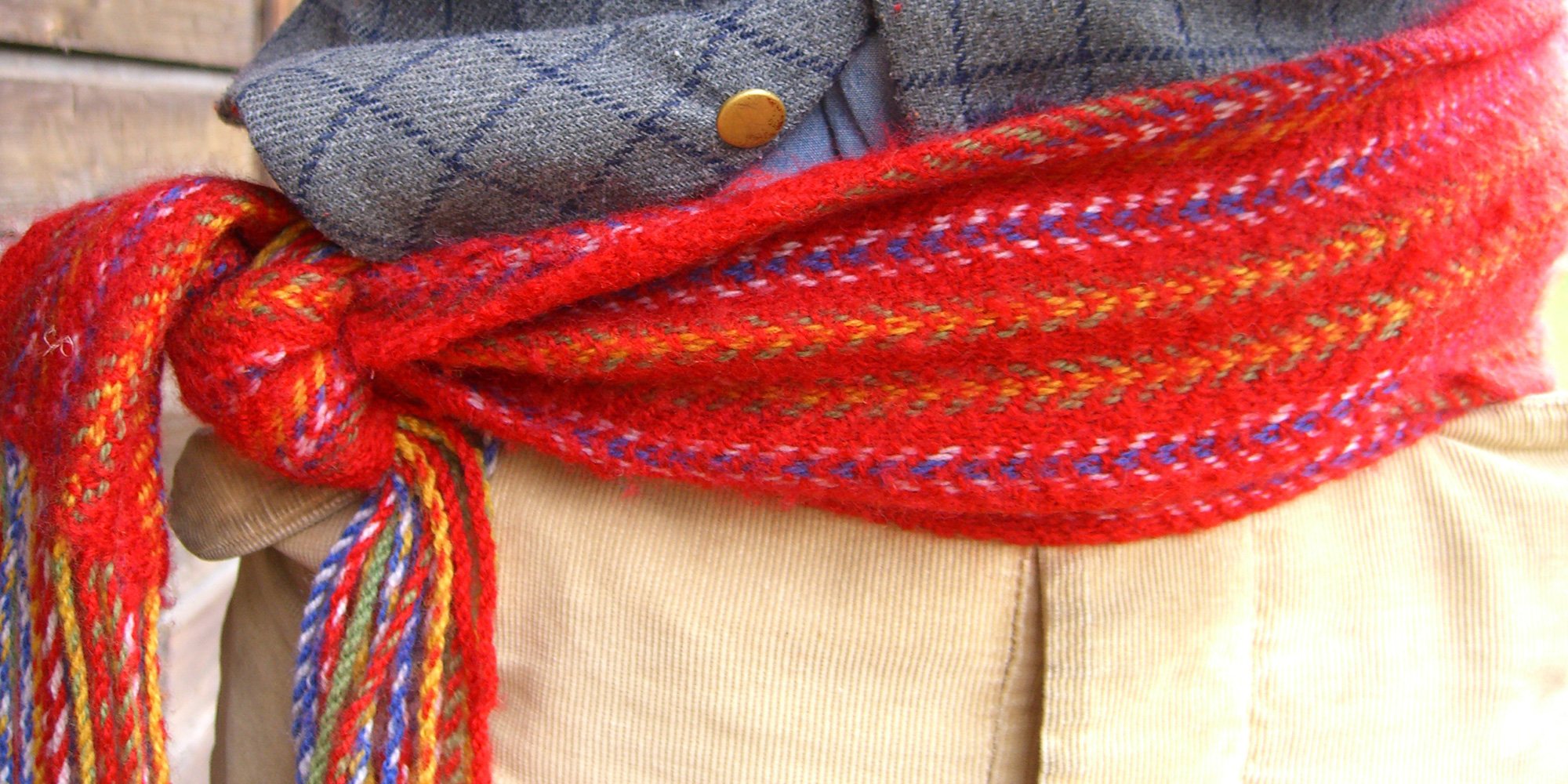 2 min read
Photo: Wikipedia Photo: Library and Archives Canada, Acc. No. 1972-26-301 During the 1600s, France began establishing settlements along the...
Read More