By Olivia Marie Golosky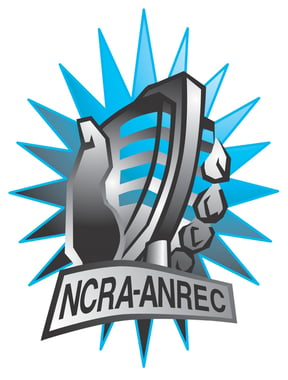 When we think of the radio landscape in Canada, especially in the mainstream context, the Canadian Broadcasting Company (CBC) is at the forefront of everyone's mind. While having new programming that is dedicated to Indigenous issues/content (Rosanna Deerchild's Unreserved, Candy Palmater's The Candy Show and Jarrett Martineau's Reclaimed), there is an obvious gap and lack of Indigenous representation within our nation's largest radio broadcaster. Delving a bit deeper into radioland, we find the Campus & Community Radio stations. One would think these are more indie less mainstream therefore surely they have more diverse representation in their boards, staff and membership etc. Unfortunately, that is not the case, especially when it comes to Indigenous content and Indigenous people being the content creators.
First off, what is Indigenous? Who counts as Indigenous? According to the United Nations "Indigenous" is an international, universally agreed upon term for the First Peoples/Nations of any given country. Therefore, using the term "Indigenous" encapsulates not only the Northern Americas but speaks to the global Indigenous communities. However, it is contentious as some folks do not identify with the word "Indigenous". In the context of this article, speaking about Canadian radio - the term Indigenous includes the First Nations, Inuit, Métis, mixed raced and non-status Indigenous people of Turtle Island (North America).
Indigenous content being led by Indigenous voices in the Canadian radio landscape... Why is it important, you ask? Since European contact, the colonial narrative has dominated our stories, our language and our cultures. Our stories have been told through a lens that is not ours and does not have a comprehensive understanding of the subject matters it portrays. This is problematic for a litany of reasons. Not having the time or physical space to list them out in this article – the condensed version is that Indigenous people should be leading projects and telling our own stories! These stories are not for non-Indigenous people to tell. They are ours to tell. If you want to be an ally in this, help facilitate these conversations and stories by delegating and sharing resources.
It is generally assumed that all Indigenous cultures are oral but that is a myth - not all nations used/had oral traditions. Some nations used birch bark to capture their writings and there were/are other examples of written languages used by Indigenous people prior to contact. We believe radio is a perfect transitional tool to share our content, stories, language and culture with both Indigenous and non-Indigenous people. I believe that the sharing of stories and personal experiences provides a universal platform that empathy and understanding can be built upon. Mainstream North Americans are now becoming aware of the political landscape due to movements such as Idle No More and the Dakota Access Pipeline resistance camps and protests. In addition to this, for Indigenous people, it is important for us to be able to share in real-time and over time our experiences and share the true history and current events of these lands we like to call Canada and the United States. Not only does it empower Indigenous communities and individuals to hear our resistance and successes but it is also a key part of language revitalization, which is connected to the land and culture.
The Importance of Indigenous Radio was written by Olivia Marie Golosky, Status Metis, Member of the Metis Nation of Alberta from Fort McMurray, Treaty 8. Now residing in/working from Treaty 7, Calgary, AB.