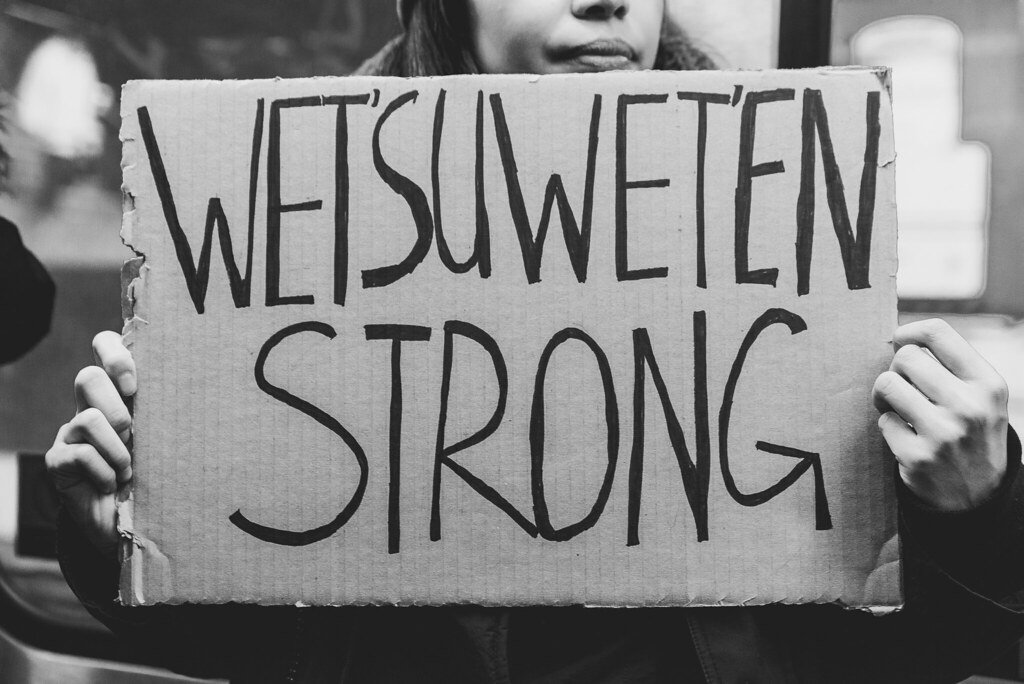 The Wet'suwet'en protests in 2019 and 2020 were widely reported on and sparked public interest around one of many misconceptions of Hereditary Chiefs and Elected Chiefs, and what differences they have in an Indigenous community. When the elected chiefs voted TransCanada, now known as TC Energy, to allow Coastal GasLink to begin construction through their territory, the resulting reactions from the traditional hereditary chiefs, an Indigenous governance that pre-dates colonialism pushed back the project, causing costly delays for the company.
It begs the question, how can a nation have both? What happens in these instances, where they may disagree?
Elected Chief and Council
Elected council and chiefs are an enacted system put in place through the Indian Act in 1876, as Canada desired a more recognizable way for the Indigenous communities to communicate with the government and represent their respective nations. This policy set out to eradicate the concept of hereditary chiefs, something westernized democracy was not familiar with.
Hereditary Chiefs
Hereditary chiefs can hold many different positions and have different powers within a community including leadership, territory and land. Each Indigenous community has their own decision-making processes on the traditional leadership of its community, many following a matriarchal line.
The traditional governance structures of many nations were part of a productive and highly evolved society pre-contact, and many lost the traditions of these structures throughout Canada's history, including the undermining of women and elders in leadership roles.
At the enactment of An Act for the Gradual Enfranchisement of Indians, the better management of Indian Affairs, and to extend the provisions of the Act in 1869, elected band councils were established and enforced, in an attempt to assimilate Indigenous people into the proposed newcomer culture of the colonists through westernized voting, elections, and democratic councils.
Elected Chief and council only have jurisdiction within the reserve land borders and must go through an electoral process every two years. For more on their duties, according to the Indian Act, read Indian Act and Elected Chief and Band Council System.
In many cases, these two varied groups are able to work together within a nation, collaborating on issues arising in the community including education, health and childcare.
In some nations, you may meet an Elected Chief that is also a Hereditary Chief, or vice versa, and research is your best tool to be prepared. However, in cases like the Wet'suwet'en conflicts and protests, a corporation does not take due diligence in researching the ways a nation conducts its affairs, and can run into issues when one group disagrees with another.
It is important to research or engage with the community to learn about their decision-making processes, because there may not be hereditary chiefs, but elders, knowledge keepers and traditional leaders that need to be consulted with.
Make sure to check out more through our Consultation and Engagement course, and to learn more about the history that lead to this, the Indigenous Awareness course.