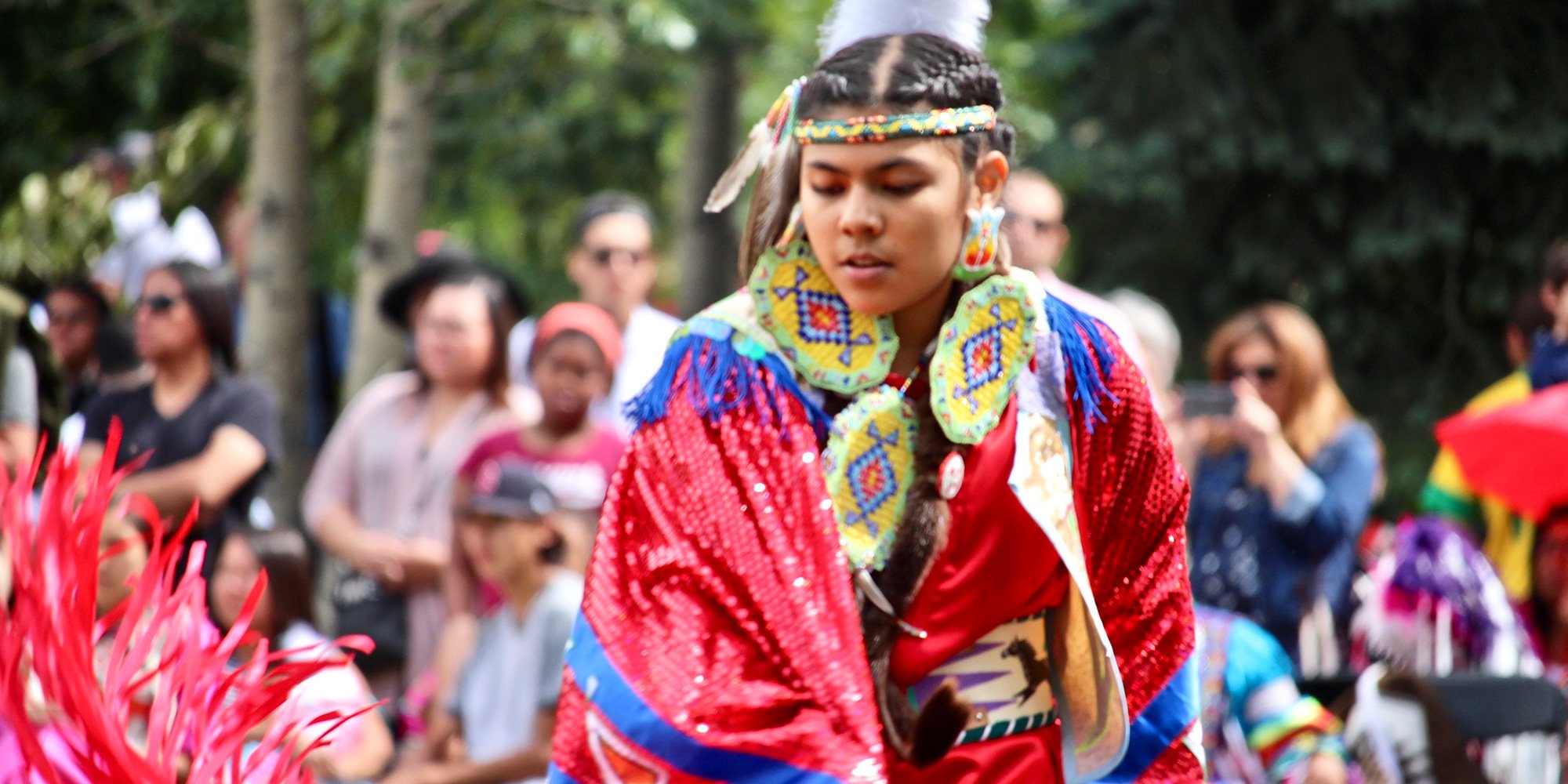 What does self-identification mean?
Self-identification refers to the voluntary, confidential, self-described declaration of Indigenous identity.
Why is it important?
It's important because it allows employers, educational institutions, health providers, all levels of government to keep track of how many Indigenous people are using or applying for services, jobs, courses etc. The institution/organization can then determine if it needs to expand its current programming and services or to develop new strategies to attract more Indigenous Peoples. It also allows them to stay in touch with the Indigenous employee/student/patient to determine if they need any additional services, to advise them of bursaries, training, or cultural support.
Is it discriminatory to ask about heritage?
No. Under the Canadian Human Rights Act, it is not a discriminatory practice to collect information if it is intended to be used in adopting or carrying out a special program, plan or arrangement designed to eliminate discrimination of certain groups of individuals (Canadian Human Rights Act, 2004, Section 16 (3))
What does a typical self-identification questionnaire look like?
Typically, the questions asked will be similar to this:
Associated Nation:________________
Indigenous Ancestry: (Please select one)
Status/First Nations of Canada
Non Status/First Nations of Canada
Métis
Inuit
Forms may also include a disclaimer stating why the information is being collected, how it is being used, who has access to it, and where it is being stored.
Case Study: BC Hydro, Aboriginal Education and Employment Strategy
When BC Hydro approved the Aboriginal Education and Employment Strategy (AEES), one of the goals was to increase the number of Aboriginal people working at BC Hydro by offering support to each applicant as they moved through the recruitment process. In order to do so, they needed to be able to identify Aboriginal applicants.
Jeannie Cranmer, former, Aboriginal Education and Employment Strategy Manager, BC Hydro says "It is critical for us to be able to identify Aboriginal applicants so that we can offer the support they may need to successfully work through the process. For example, we have scholarships and trades' bursaries and math is one of the requirements of our apprenticeship programs. If someone applies but doesn't meet the requirements we can contact them and let them know about our "Trades" upgrading bursary so that they can attain the job requirements for a future job posting. We can share with them all of the initiatives in place to help them get the job - we have on-line learning, if we know where they live, we may have a relationship with a school in that region that we can direct them to for additional help. By knowing who our Aboriginal applicants are, and where they are from, we can work with them to eliminate the barriers for that person. I can develop a personal relationship with them. Being able to do that follow-up is one of the key items in developing and maintaining relationships with Aboriginal people. If I don't know who these people are, I can't develop a relationship with them - this is one of the reasons why self-identification is important."
Information gathered via self-identification forms also allows BC Hydro to track the success rate of their AEES program. "Self-identification on forms is a measurement tool. When we first launched the AEES program, I remember posting a position and doing some great outreach work but did not get a single successful Aboriginal applicant. I was able to look at all the applicants and saw that because none of them met the requirements, they were rejected. The strategy is not just recruitment; another component is capacity development. I then contacted the applicants and let them know about our skills upgrading services, re-posted the job and had success. In my next reporting phase I was able to show at what point in the application process the intervention happened and the type of intervention. From a budgeting perspective, I can argue that because I have self-identified applicants, I need to physically continue going out into those communities to promote our job opportunities. It's that one-on-one relationship that I develop in the communities that gives the return on our investment in this program; that return can be measured by the number of successful applications I receive after I have been in a community. So, now self-identification isn't just for a stats perspective but it can be used for next year's budget planning.
In their self-identification form, BC Hydro initially just asked applicants to self-identify as having Indigenous ancestry but later changed the form to specify "First Nation, Inuit, Métis". The organization can now track if they are attaining their goal of reaching out to all three categories. Ms. Cranmer went on to say that by knowing someone is Métis, she knows to direct them to an Aboriginal organization offering programs for Métis people.
There are many very positive reasons to ask the self-identity question and many very positive reasons to self-identify. In Ms. Cranmer's words "If I don't know who you are, I can't help you."