In this Q and A, Rhonda shares some great advice on Working Effectively with Aboriginal Peoples® and the importance of building relationships and taking a holistic approach when looking for solutions.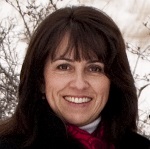 What is the nature of work that Urban Systems does with First Nation communities? Community and environmental planning, sustainability planning, civil engineering and project development, socio-economic impact assessment, community energy planning, economic development planning, highest and best use studies, First Nations community finance, asset management, landscape architecture. We also help our clients to secure funding for projects. We work with more than half of the First Nation communities in BC.
How does Urban Systems approach each project? Each project is approached in a unique fashion. We meet with community leaders and staff to develop an understanding of the over-arching community objectives and how the individual project fits into that. We try to listen before we speak. Urban Systems does not win the contract, complete the work and move on - that is not fulfilling. We like to build relationships.
How has your approach evolved over time? Traditionally we looked at each project in isolation. After working for many years with Aboriginal peoples and communities, we have learned to take a more holistic approach. We try to work as an integrated part of their team.
What is the most significant lesson you have learned in your relationship building with First Nation communities? We have a lot to learn from our clients, their experiences and their approach to developing solutions. They are teaching us how to work with Aboriginal communities.
What aspect of your background/training do you rely on most when developing a relationship with a First Nation client? I rely on my own experience as an Aboriginal person as well as I intentionally focused my schooling and professional development on learning more about the unique history of Aboriginal peoples in Canada. I took a one year certificate on "Working Effectively with Aboriginal Peoples" at Royal Roads University where Bob Joseph was an associate professor. As well I have taken many of Bob's short courses. I have had the honour of working closely with many elders in several communities which provided me with unique and deep insights into the cultural, social and spiritual perspectives of Aboriginal peoples, particularly when it comes to the environment. Building First Nations relationships is something I will never know enough about. I am learning every time I work with community members and leaders.
What best pieces of advice can you share with our readers that will help them in their goal to work effectively with Aboriginal people?
Treat each interaction with Aboriginal people as an opportunity to learn.
Don't come in as though you know everything - learn what is important to their community.
You may have lots to share, but you also have lots to learn.
Approach working with Aboriginal people with humility and a good sense of humour.
We have lots more articles on Aboriginal relations and engagement. If this is an area of interest to you, consider signing up for our free newsletter.