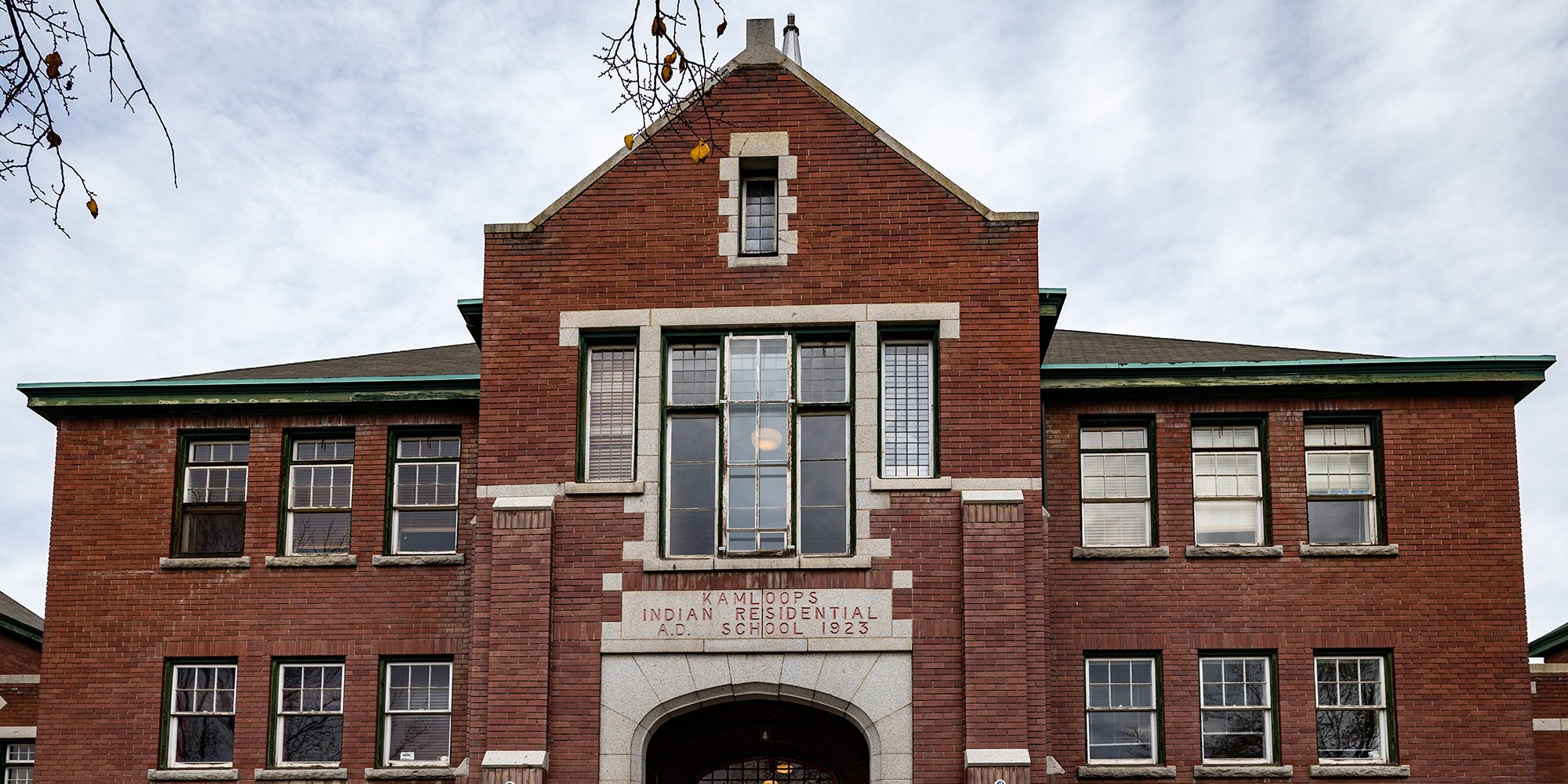 To honour and support the Closing Events of the Truth and Reconciliation Commission of Canada (TRC), May 31 - June 3, 2015, in Ottawa, we have compiled a list of six books on residential schools and another four that provide insight and perspective on Indigenous history post contact, issues, myths, facts and paths forward.
1. They Came for the Children: Canada, Aboriginal Peoples, and Residential Schools, Truth and Reconciliation Commission of Canada staff
The Truth and Reconciliation Commission of Canada published this history as a part of its mandate to educate the Canadian public about residential schools and their place in Canadian history. TRC
2. Unsettling the Settler Within: Indian Residential Schools, Truth Telling, and Reconciliation in Canada, Paulette Regan
"Paulette Regan, a former residential-schools-claims manager, argues that in order to truly participate in the transformative possibilities of reconciliation, non-Aboriginal Canadians must undergo their own process of decolonization." UBC Press
3. A Narrow Vision: Duncan Campbell Scott and the Administration of Indian Affairs in Canada, E. Brian Titley
"Brian Titley chronicles Scott's career in the Department of Indian Affairs and evaluates developments in Native health, education, and welfare between 1880 and 1932. He shows how Scott's response to challenges such as the making of treaties in northern Ontario, land claims in British Columbia, and the status of the Six Nations caused persistent difficulties and made Scott's term of office a turbulent one." UBC Press
4. Truth and Indignation: Canada's Truth and Reconciliation Commission on Indian Residential Schools, Ronald Niezen
"Truth and Indignation offers the first close and critical assessment of a Truth and Reconciliation Commission as it is unfolding. Niezen uses interviews with survivors and oblate priests and nuns, as well as testimonies, texts, and visual materials produced by the Commission to raise important questions." University of Toronto Press Publishing
5. Reconciling Canada: Critical Perspectives on the Culture of Redress, Jennifer Henderson and Pauline Wakeham
"A collection of essays and historical documents edited by Jennifer Henderson and Pauline Wakeham As the first scholarly collection to explore the intersections and differences between a range of redress cases that have emerged in Canada in recent decades, Reconciling Canada provides readers with the contexts for understanding the phenomenon of reconciliation as it has played out in this multicultural settler state".goodreads

6. Residential Schools, With the Words and Images of Survivors, Larry Loyie, Wayne K. Spear and Constance Brissenden
"Designed for the general reader this accessible, 112-page history offers a first-person perspective of the residential school system in Canada, as it shares the memories of more than 70 survivors from across Canada as well as 125 archival and contemporary images (65 black & white photographs, 51 in colour, some never before published). This essential volume written by award-winning author Larry Loyie (Cree), a survivor of St. Bernard Mission residential school in Grouard, AB, and co-authored by Constance Brissenden and Wayne K. Spear (Mohawk), reflects the ongoing commitment of this team to express the truths about residential school experiences and to honour the survivors whose voices are shared in this book... A detailed, full-colour map showing residential schools, a timeline with key dates, a glossary, and a helpful index (including names of survivors and schools) make this vital resource a must-have for secondary, college, and universities, libraries, and the general reader. "goodminds.com
A Memoir:
They Called Me Number One: Secrets and Survival at an Indian Residential School, Bev Sellars
"In this full-length memoir, Bev Sellars weaves her family history together with her experiences growing up in the interior of British Columbia in the 1950s and '60s. Sellars recounts in an uninhibited voice some of the formative events of her youth: her twenty-month stay at the Coqualeetza Indian Hospital in Sardis and, centrally, her attendance of St. Joseph's Indian Residential School near Williams Lake in the 1960s." Talon Books
Additional reading material to enhance and broaden understanding of Aboriginal history, post-contact with Europeans, impacts of residential schools, common myths, issues, and insight on cross-cultural perspectives.

1. Inconvenient Indian, A Curious Account of Native People in North America, Thomas King
"King reviews a variety of Native-non-Native interactions, including treaties, removals, residential schools, and relocations, and he concludes that these were simply ways "to shuffle Indians out of the way of White settlement and economic development. Along the way, he also serves up healthy dollops of political satire, mocking North America's "military-political-corporate complex" and supply-side economics." Hans Tammemagi, Canada's History
2. The Comeback, How Aboriginals Are Reclaiming Power And Influence,
John Ralston Saul
"Historic moments are always uncomfortable, Saul writes in this impassioned argument, calling on all of us to embrace and support the comeback of Aboriginal peoples. This, he says, is the great issue of our time – the most important missing piece in the building of Canada. …Wide in scope but piercing in detail, The Comeback presents a powerful portrait of modern Aboriginal life in Canada, in contrast with the perceived failings so often portrayed in politics and in media. Saul illustrates his arguments by compiling a remarkable selection of letters, speeches and writings by Aboriginal leaders and thinkers, showcasing the extraordinarily rich, moving and stable indigenous point of view across the centuries". amazon.ca
3. Working Effectively with Indigenous Peoples®, 4th edition, Bob Joseph and Cynthia F. Joseph
"Provides a review of historical events and their relation to the present economic environment; explores critical issues of taxation, housing, and education; shows how working with Aboriginal Peoples can enhance one's career and business, and helps understand cross-cultural perspectives. This third edition will help readers get beyond Aboriginal awareness and into understanding Aboriginal issues and guidance that can be applied in innovative ways when working with Aboriginal Peoples." W. Smith
And here's a list of books for younger readers:
10 Books about Indian Residential Schools - for young people