R. v. Powley, Supreme Court of Canada, 2003
The Powley case is the most significant decision relating to Métis people in Canada to date. Unlike Status Indians, whose identity is determined by the provisions of the Indian Act, there was no legal definition of who was a Métis person until this Supreme Court of Canada decision.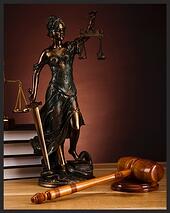 What began as a case over a father and son charged of unlawfully hunting a moose without a license in Ontario ended in the Supreme Court of Canada addressing whether Métis communities can possess Aboriginal rights pursuant to s. 35(1) of the Constitution Act, 1982 and who can possess those rights. What came from the decision was the "Powley Test" determining the identity of individuals who are Métis.
In a unanimous decision, the Supreme Court of Canada affirmed that s. 35(1) promises to the Métis recognition of their distinct existence and protects their existing collective Aboriginal rights, including the right to hunt for food.
Read: Harry Daniels - The Man Who Put Métis in the Constitution
The court held that Métis does not include all individuals with mixed Indian and European heritage. Instead, the court identified three broad factors for inclusion as a Métis person:
Self-identification - The individual must self-identify as a member of a Métis community and that identification must have an ongoing connection to an historic Métis community.
Ancestral Connection - There is no minimum "blood quantum" requirement, but Métis rightsholders must have some proof of an ancestral connection (by birth, adoption, or other means) to the historic Métis community whose collective rights they are exercising.
Community Acceptance - There must be proof of acceptance of the individual by the modern Métis community. Membership in a Métis political organization may be relevant but the membership requirements of the organization and its role in the Métis community must also be put into evidence. There must be documented proof and a fair process for community acceptance.
This article is an excerpt from the 3rd edition of our book Working Effectively with Indigenous Peoples®
By the way we talk all about these cases in our public workshops and onsite training.