Indigenous Corporate Training Donates $40,000 to Nawalakw Culture Camps
Indigenous Corporate Training Inc. had the recent honour of speaking with K'odi (Hank) Nelson, the Executive Director of Nawalakw, an organization bent upon reconnecting Indigenous People to their culture, land and heritage. K'odi Nelson casts an impressive shadow. His comprehensive knowledge of the Kwakwaka'wakw history, culture - songs, dances, stories - and language, coupled with the skills of a professional athlete and an adventure guide/operator, places him in a unique position to heal and teach.
If healing is the follower of trauma, then the healing environment of Nawalakw constitutes a major component in a successful process. Nawalakw is nestled in the natural splendour and beauty of British Columbia's Southern Great Bear Rainforest. In the beginning, when the Kwakwaka'wakw ancestors were capable of changing form, a man named Tsekame emerged from the sinews of a cedar tree standing by the banks of the Hada River. Tsekame possessed both shamanistic and supernatural powers and is known as one of the founders of the Ḵwikwa̱sutinux̱ people, a tribe now living in Gwayasda̱ms on Gilford Island.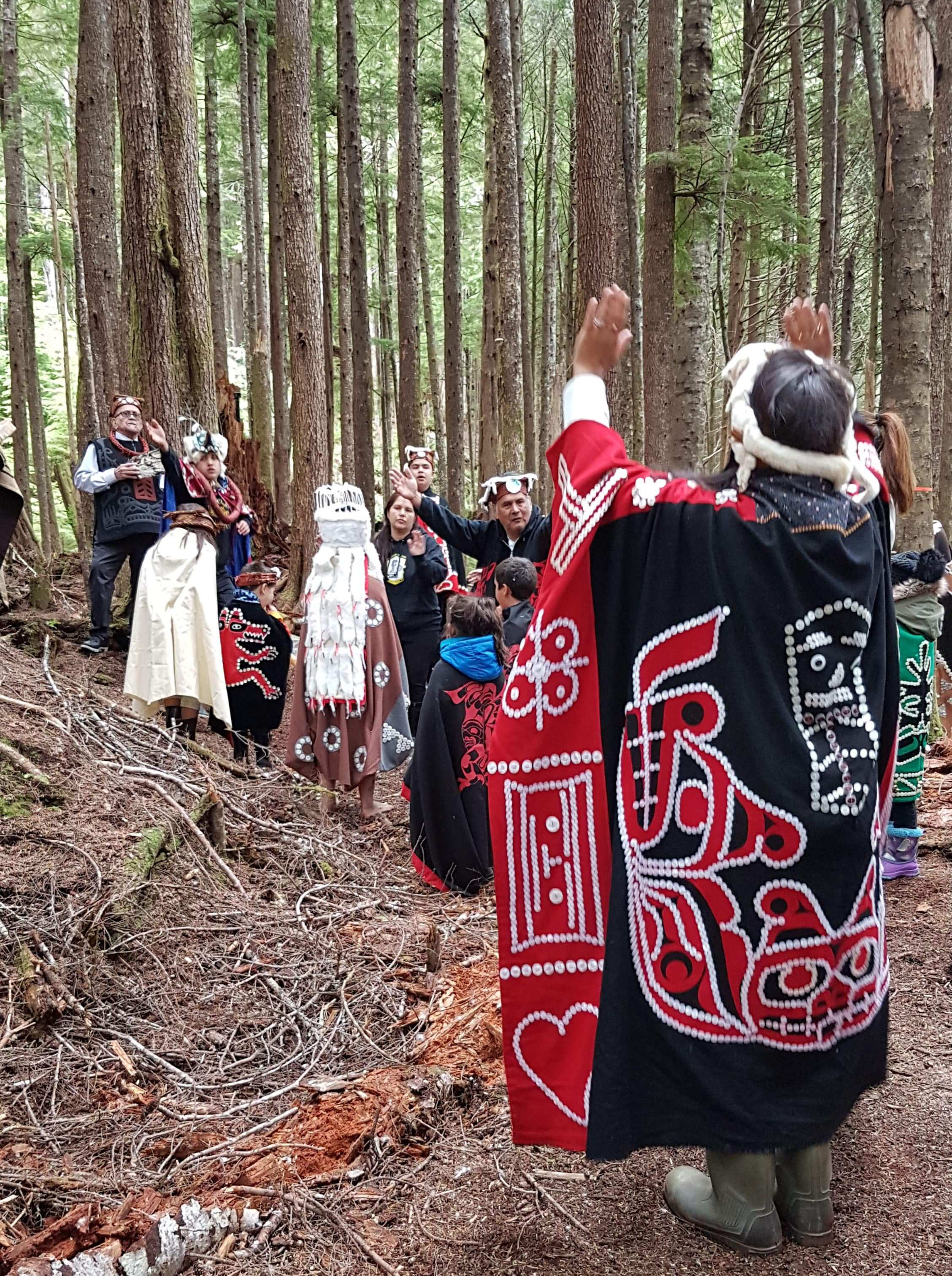 Image authorized for use by Nawalakw
K'odi Nelson of Nawalakw, in conversation with Bob Joseph of Indigenous Corporate Training, spoke in detail about the upcoming Nawalakw Culture Camps at Nawalakw where school groups, 24 students and support staff can be accommodated. The camps will focus on year-round cultural programming and language revitalization. During their dialogue, it was mentioned that the culture camps this summer will include off-reserve kids and kids in care. That bit of information struck a personal chord for Bob Joseph and served as one of the catalysts for the donation. Each week of camp costs $17,000. The thinking of the $40,000 donation was that it would cover two weeks of camp with the aforementioned, targeted populations.
Hank stressed the successive waves of traumatic disruption upon the Indigenous People and echoed his dream "that Nawalakw will serve as a catalyst for social change and become the first place on earth where the Kwak'wala language is again spoken immersively." A more ideal, rooted environment for learning one's language, identifying with one's culture and healing from generational wounds cannot be found. Nawalakw is known as "a wellspring of inclusive healing, learning and renewal."
The Nawalakw Culture Camp is only accessible by sea or air. It shall be the only structure at the Hada River Estuary. An average trip by sea takes two hours from Port McNeill to Bond Sound.
"Nawalakw is a powerful and inspirational educational setting. At our camp, we recognize the role of our land as teacher and healer, guided by our ancestors and our elders."
Learn more about Nawalakw: https://nawalakw.com/