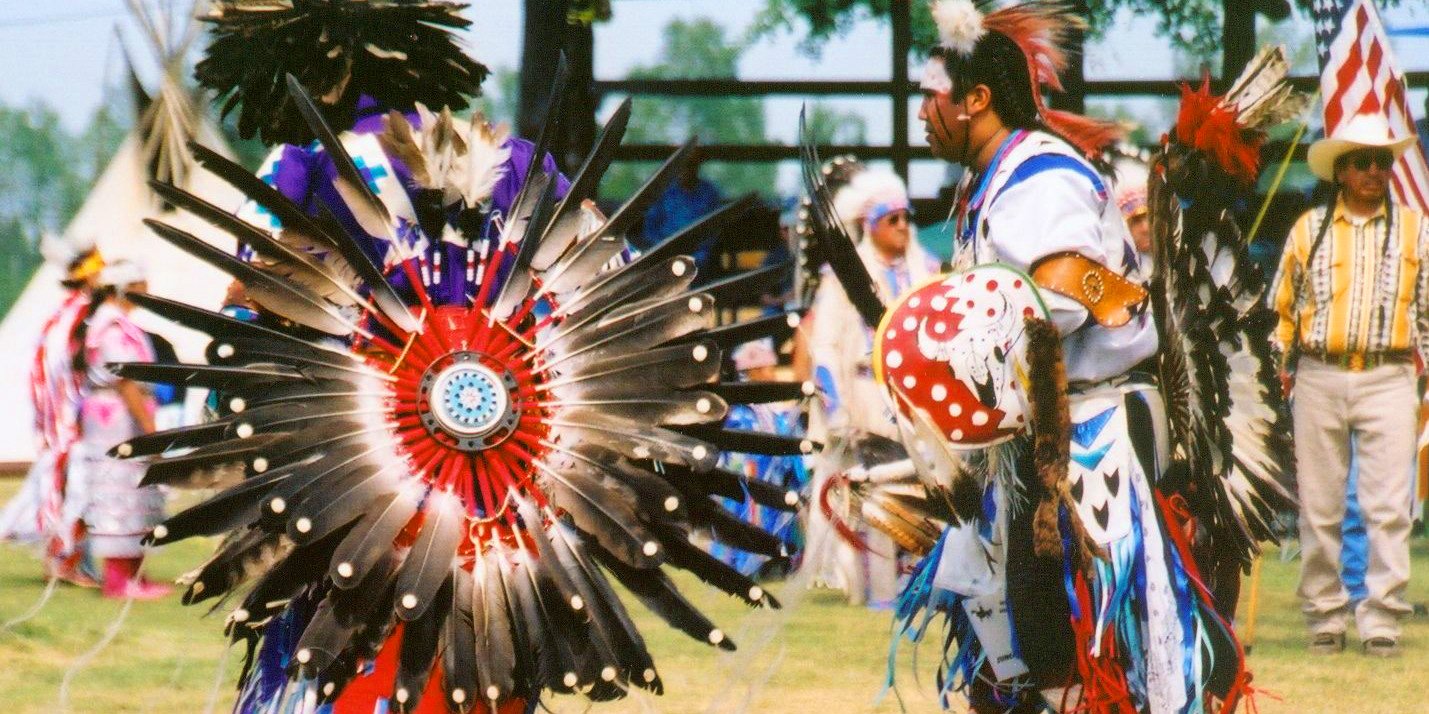 In·dig·e·nous: originating or occurring naturally in a particular place; native.
Occurring on June 21, 2022, for the 26th anniversary since its inception Canadians will be celebrating National Indigenous Peoples Day. This is a day that celebrates and recognizes First Nations, Métis, and Inuit cultures. It is observed on the 21 of June to recognize the summer solstice, the day of maximum daylight, and its importance to Indigenous Peoples. We have been unable to attend celebrations for the past 2 years, but now that they are happening again we want to share with you some ways in which you and your organization can celebrate Indigenous culture together and in person across Canada!
Canada Wide: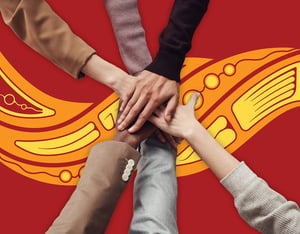 Our Working Effectively With Indigenous Peoples® course is an excellent opportunity to learn more about Indigenous Peoples and their history. This course is available as a self-guided option or you can sign up for a live session with one of our trainers, or even find an in-person event near you. In this course you will learn; how current Indigenous issues impact Indigenous communities, the constitutional, political and legal context of Indigenous issues, and how Indigenous and western worldviews impact decision-making. Taking the course will help you with your Indigenous relations and how to cultivate Indigenous relationships, as well as, how to begin to consult with Indigenous Peoples. It will also include some tips to help manage risk when cultivating Indigenous relationships.
Ontario:
Summer Solstice Indigenous Festival
The Farm is the year-round home of an Indigenous Marketplace that promotes products made by Indigenous artisans and the permanent home for five endangered Ojibwe Spirit Horses but also hosts events based on the seasons. They are hosting an event on National Indigenous Peoples Day.
Newfoundland:
Mawiomi National Indigenous Peoples day celebration
Indigenous crafts, art, and food vendors coming together to celebrate each other through the First Light Friendship Center.
Yukon:
National Indigenous Peoples Day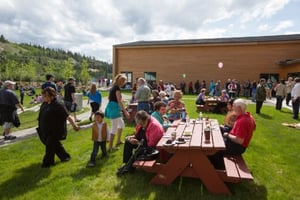 The Yukon events encourage everyone to participate. There will be live music, artist demonstrations, traditional food, special ceremonies and much more.
Running races under the midnight sun
Kayak and canoe races
Motorcycle event
Alberta:
Métis Crossing Cultural Heritage Center and Lodge
While no specific National Indigenous Peoples Day events are planned at the Métis Heritage Centre any day is a good day to learn more about Alberta's Métis people through a visit. Located near Smoky Lake, this is a great place to eat, experience, and learn more about Métis cultures and traditions.
Round Dance at the Aboriginal Friendship Center of Calgary
Honouring Indigenous Day June 21, 2022, 1-5 pm. The event includes a BBQ, Family Fun Activities, and Round Dance.
Quebec:
KWE! Meet Indigenous Peoples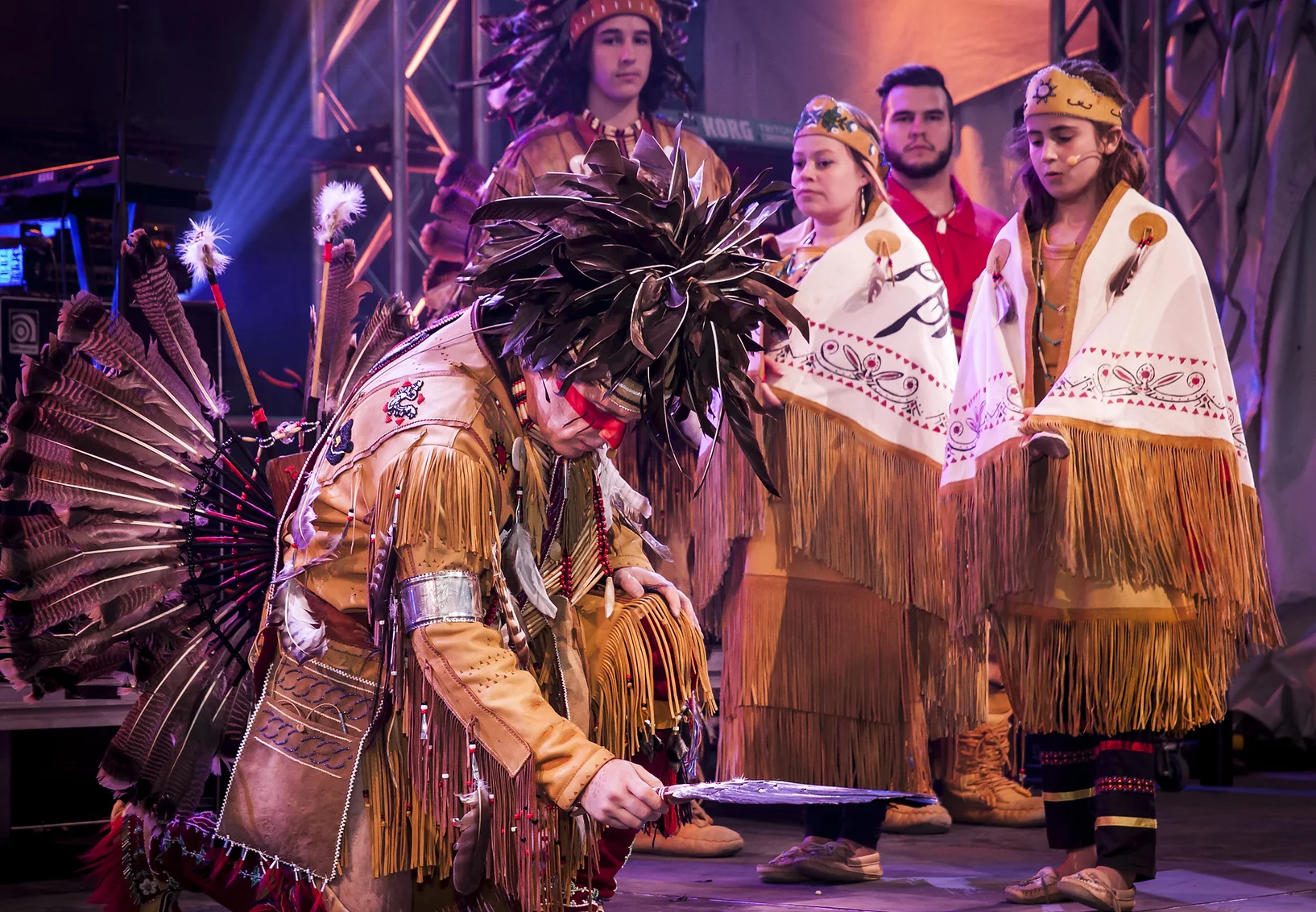 Highlighting the cultural richness of the 11 nations in Québec taste culinary specialties, artistic and musical performances, workshops on traditional knowledge, and discussions on the issues and realities affecting Indigenous communities all in the promotion of reconciliation. Runs from June 17-21st.
Manitoba:
Indigenous Peoples Day celebration in Brandon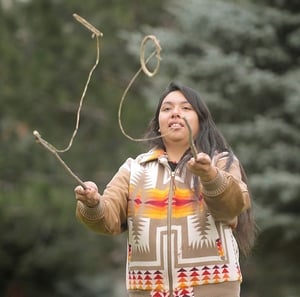 Wander a Tipi Village, Cultural & Heritage Displays, plus an Indigenous Crafter's Market. There will be food, and on-stage entertainment including Pow Wow demonstrations, square dancers, traditional drummers, throat singers, a Kid Zone and local Métis entertainers!
Prince Edward Island:
Lennox Island First Nation
Lennox Island is a great destination to learn about Mi'kmaq culture any day. While not promoting a specific National Indigenous Peoples Day event there are many unique experiences that will make any visit enjoyable. Try their Bannock and Clam Bake, Quill Work on Birch Bark, or Drum making.
British Columbia:
National Indigenous Peoples Day in Squamish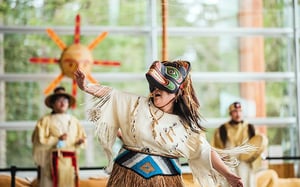 Celebrate with the Skw̲xw̲ú7mesh and Líl̓wat7úl at the Squamish Lil'wat Cultural Centre, Ancient Medicines Exhibition Opening, performances by Spiritual Warriors and the Spo7ez Performance Team. Live Canoe carving, Artists Market and craft activities throughout the day
Virtual Celebrations:
If in-person events are not on your agenda quite yet:
APTN will be hosting Indigenous Day Live on their online and cable networks.
Indigenous-led podcasts:
Native Currents - a critical review of what's happening in Indian Country
All My Relations - a US-based podcast where each episode invites guests to delve into a different topic facing Native American peoples today.
The Jig is Up - a podcast focusing on Metis culture, people, and the issues and topics of interest to all Metis.
For more background on NIPD and how it came to be check out our previous blog post on National History Month.