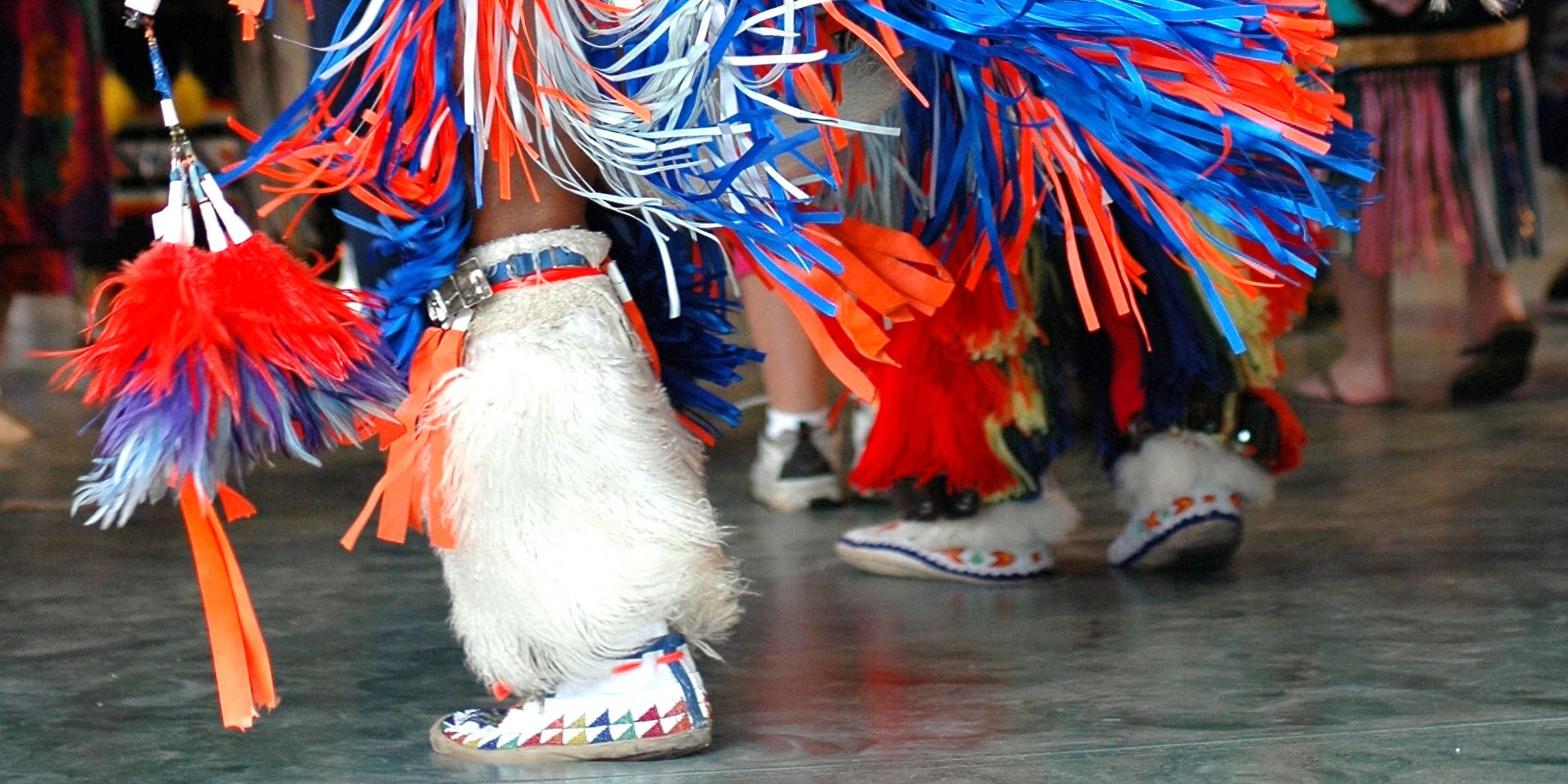 June is National Indigenous History Month - a time for all Canadians - Indigenous, non-Indigenous and newcomers - to reflect upon and learn the history, sacrifices, cultures, contributions, and strength of First Nations, Inuit and Métis people. It's important to keep in mind that First Nations, Inuit and Métis Peoples each have their own unique histories. And within each group, there are distinct histories.
Why do Indigenous Peoples need to learn about their history?
Because, due to assimilation and segregation policies of the federal government, Indigenous Peoples were physically removed from their lands onto reserves or into settlements. Their relationship with their traditional lands was the foundation of who they were as a People; the land held their history. In addition to removing them from their lands, everything that made them who they were - their distinct cultural practices, languages, and spirituality - was outlawed, prohibited or erased.
It is estimated that 150,000 Indigenous children were forced into the residential schools that operated from the late 1800s until the last one closed in 1996. While at the schools the children were taught or forced to accept that they, their families and their cultures were inferior to European culture and lifestyle. The children learned to be ashamed of their identity. It has been a struggle for many individuals and communities ever since to relearn, regain, and revitalize what was taken.
Indigenous Peoples need to celebrate their history because doing so helps to stop the loss and grow their cultures. Celebrating their history invigorates pride in being Indigenous. In their existence. In the preservation of their cultures, protocols, spirituality, traditions, and languages. In their resilience against the ravages of assimilation policies that were geared towards a final solution of getting rid of the Indian problem.
Why do non-Indigenous Canadians need to learn about Indigenous history?
For many Canadians, the history of Indigenous Peoples and Canada was, until recently, unknown. Generations of Canadians have gone through their lives without knowing about residential schools, the historic and ongoing impacts of the Indian Act, the significance of treaties, or the contributions of Indigenous Peoples to the mosaic of Canada.
Non-Indigenous Canadians need to understand why many Indigenous Peoples were offended when Canada chose to have an expansive celebration to mark its history of 150 years since Confederation. Indigenous Peoples have been here much, much longer than a mere 150 years and that timestamp did not acknowledge or respect their relationship with this land that extends back tens of thousands of years. Many Indigenous Peoples were also disturbed by the celebration because most of the egregious acts of assimilation took place during that era and those experiences were not something to celebrate.
Indigenous Relations Tip:
There was a workaround for the issue of 150 though and it was to celebrate the 150+. By adding the "+" or "plus" it signified to Indigenous peoples this longer period of history.
Non-Indigenous Canadians need to learn about Indigenous history because by doing so they demonstrate their recognition of the important role of Indigenous Peoples in shaping this country historically and their contributions to protecting democracy.
The month of June is an opportunity for all Canadians to learn about Indigenous history together. And June 21st, National Indigenous Peoples Day, is an opportunity for all Canadians to come together and celebrate with Indigenous Peoples.
Here's the timeline of how Indigenous History Month came to be:
1982: The National Indian Brotherhood (now known as the Assembly of First Nations) called for the creation of a National Aboriginal Solidarity Day on June 21.
1990: The Quebec legislature recognized June 21 as a day to celebrate Aboriginal* culture
1995: The Royal Commission on Aboriginal Peoples recommended a day be designated as National First Peoples Day. The Sacred Assembly, a national conference of Aboriginal and non-Aboriginal people chaired by the late Elijah Harper, called for a national holiday to celebrate the contributions of Aboriginal Peoples in Canada.
1996: Governor General Romeo LeBlanc proclaimed that National Aboriginal Day would be celebrated on June 21 each year. "On June 21st, this year and every year, Canada will honour the native peoples who first brought humanity to this great land," said Leblanc. "And may the first peoples of our past always be full and proud partners in our future."

2008: Prime Minister Harper offered a full apology on behalf of Canadians for the Indian Residential Schools system.
2009: By unanimous motion in Canada's House of Commons, the month of June was declared National Aboriginal History Month.
2017: Prime Minister Justin Trudeau announced plans to change the name to National Indigenous History Month, reflecting a national and international preference for the term Indigenous, rather than Aboriginal.
You will notice we move from using Aboriginal to using Indigenous. We did so because Aboriginal was the term used at the time.
If you are interested in learning more about Indigenous history that was not taught in schools or if you want to learn about history from the Indigenous person's point of view, there are lots of reports. Some are quite lengthy but well worth the effort.
Reports:
Report of the Royal Commission on Aboriginal Peoples
Honouring the Truth, Reconciling for the Future Summary of the Final Report of the
Truth and Reconciliation Commission of Canada
Reclaiming Power and Place: The Final Report of the National Inquiry into Missing and Murdered Indigenous Women and Girls
Books:
At the risk of shameless marketing, I have two books:
21 Things You May Not Know About The Indian Act
Indigenous Relations Tips & Suggestions To Help Make Reconciliation A Reality
The Inconvenient Indian, Thomas King
Unsettling Canada: A National Wake-Up Call, Arthur Manual and Grand Chief Ronald M. Derrickson
Surviving as Indians: The Challenge of Self-Government, Menno Boldt
The Comeback, John Ralston Saul
Training/courses:
Again, at the risk of shameless marketing, we offer a full range of courses that take you from basic Indigenous awareness right through to understanding the complexities of the United Nations Declaration For The Rights Of Indigenous Peoples (UNDec).