Lyle Viereck was born and raised in Prince Rupert in northern BC. His family heritage includes Creek Indians from Oklahoma, American black slaves, Irish and German. As a result of this very diverse background Lyle grew up fighting for equality and against racism and was influenced by his family forming labour and credit unions.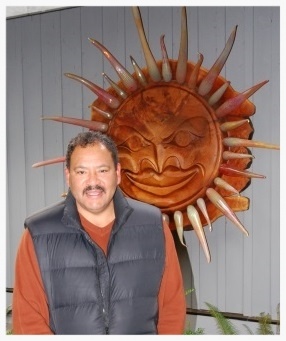 His professional background includes being the former Director of Aboriginal Relations and Negotiations with BC Hydro from 2005 to 2015. In that position he was responsible for setting BC Hydro's strategic direction for building sustainable relationships with First Nations throughout British Columbia. In 2012, he led his team in achieving gold status in the Progressive Aboriginal Relations Program (PAR). He has led the negotiations and settlement of two significant historic grievances resulting from impacts to First Nations from the creation of the Williston Reservoir and with the St'at'imc First Nations over several reservoirs and transmission assets. Lyle has also negotiated and completed numerous Impact Benefit Agreements on major capital projects with First Nations.
Prior to coming to BC Hydro Lyle was a Chief Negotiator with the Province of BC and was involved in treaty negotiations on Vancouver Island and northern BC. In this role he was responsible for overseeing the Province's consultation and accommodation framework. Additionally, on behalf of the Province he also led the formation of the BC Treaty Commission.
He worked with Roots of Empathy (an international organization that addresses childhood development) to develop the indigenous component of the program and currently sits on the Board of Directors. He is also on the Board of Directors of Family Services of Greater Vancouver and am Chair of the Fund Development Committee. Lyle is a member of the BC Business Council's Aboriginal Relations Task Group, as well as the former Chair of the Canadian Hydropower Association's Aboriginal Working Group.
In 2015, he formed Lyle Viereck Consulting Services Inc., a private consulting company. The company offers the following areas of business services:
Strategic Planning for Companies and First Nations

Negotiations and Development of Corporate & First Nations Mandates

Community Engagement, Consultation & Reconciliation

Public Speaker and Presenter
To contact Lyle Viereck Consulting Services, please email lyle@viereckconsulting.com
If you would like to receive articles related to Working Effectively with Aboriginal Peoples® in your inbox, consider signing up for our weekly newsletter. If you later change your mind simply click the "unsubscribe" link at the bottom of the newsletter.