Airports - we all travel through them but how often do we actually ponder the Indigenous relations aspect of the operation? These transportation hubs are located on vast tracts of land, which means their existence has had, and continues to have, an impact on one or more Indigenous community.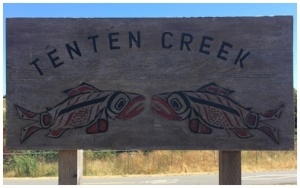 We had the opportunity to talk to James Bogusz, Vice-President Operations & Development, Victoria Airport Authority (VAA) about how relationship building with their four First Nation neighbors. The VAA sits on 485 hectares on the traditional territory of the Coast Salish Peoples, on the Saanich Peninsula, 25 kms north of Victoria, BC. There are four First Nation communities on the Saanich Peninsula - Tseycum, Tsartlip, Tsawout and Pauquachin. Geographically speaking, Tseycum and Pauquachin are the closest to the airport.
What's the relationship between airport authorities and the federal government?
Airports in Canada are not 'under the wing' of Transport Canada. The federal government, in the 1990s, began divesting itself of responsibility for airports. Airports are managed by Airport Authorities which are independent, not for profit, organizations that hold fee simple leases with the federal government - which puts us in a bit of an awkward situation. We, as managers of the airport, can't get involved in or solve treaty discussions. It's not that we are trying to absolve ourselves of the dialogue - we simply don't have a role in the discussion. But, what we can do is provide an empathetic ear and direct lines to the federal government so they can have those high level conversations. It's not always about what you can't do, but showing what you can do.
How does VAA conduct communications with four communities?
We have relationships with all four communities but generally the majority of the dialogue we have is with Tseycum First Nation, and looking at our historical records, that has always been the case. Our engagement with Chief Tanya Jimmy and Tseycum councillors is ongoing and flows both ways - I would say we are in contact with a member of the band at least once every two weeks as there are often activities related to projects they may be involved with.
But when we are considering any substantive changes to land use at the airport, we ensure there are opportunities for all our First Nation neighbours to provide input. Recently, when we wanted to share information about our land use plan we proactively reached out to each chief and councillor for their input, opinions and suggestions but only heard back from Tsawout, who invited us to their community to give a presentation. Following the presentation, the feedback we received from Chief Harvey Underwood indicated they really appreciated us taking the time to have the conversation with them, as in the past, that was not done, as communication was primarily with the Tseycum First Nation.
But, we recognize and appreciate that each community has its own unique capacity and priorities so we aren't surprised when we don't get a response to our outreach. The main thing is we invited each community to participate.
Are Indigenous employee programs part of your relationship?
Although members of local First Nations are always welcome and encouraged to apply for employment at VAA, I would like to stress that we hire on the merit of the individual and am really proud to count two members of the Tsartlip First Nation as part of our team; they both have full time positions as equipment operators. They did not earn their jobs because of their First Nation heritage but because they were the right individuals for the job.
We are currently doing a lot of work with the Tseycum First Nation on a Cultural Monitoring Program. Every time there is an excavation on an area of the airport that we consider to be virgin territory there are employment opportunities for Tseycum members to monitor the work watching for potential cultural finds.
Another project we have recently completed was enhancing a creek adjacent to a federal landfill site and was impacting the waterway. This creek is known as TenTen Creek and the water flows out to Patricia Bay. Sedimentation from upstream on airport lands from the dump site contributed to damage of aquatic life such as clams in Pat Bay, thereby cutting off that source of traditional food.
The VAA contributed nearly $500,000 towards this TenTen Creek project and the Federal government provided $50,000. We wanted to include members of the Tseycum First Nation in the work but at a deeper level than as cultural monitors. So, we met with Chief Tanya Jimmy to discuss the opportunity to involve some younger members of her community to take part in a Labourers' Program, and allocated additional funds for this aspect of the project. When we tendered the project we specifically asked the bidders if they would voluntarily agree to oversee a small crew of First Nation labourers with the understanding that they would provide opportunities for the labourers to learn how to use some of the equipment on the site and to teach them about construction site safety - in other words, to create transferrable job skills. That was a first for VAA to have that level of engagement. We didn't develop the Labourers Program because we had to but because we saw an opportunity to involve community members in a project that improved the environment - and that's a scenario that benefits everyone.
James provided a short video for an idea of the magnitude of the pollution and associated environmental issues on the TenTen Creek project.
Here's an article on Indigenous relations and airports:
Vancouver International Airport, Musqueam Band sign 30 year 'friendship agreement'
Interested in learning some strategies for building or improving Indigenous relations? Click the image below to see if one of our Training Weeks is coming to a city near you.