When it comes to Indigenous issues and politeness the big question for me is what should people do if they encounter a social situation in which people are bashing Indigenous issues and people? Keep in mind that, like many people, I was taught that when it comes to social situations there are two things you should not talk about and they are religion and politics. Having learned this though I can't help but notice that for some reason some people feel they can voice their opinions about Indigenous issues and people without a care in the world, and that there is no downside to them personally for doing so. Further, it puzzled me that the people around them who were listening would be in agreement. Did they agree? Or, were they just being polite? Does politeness equal agreement?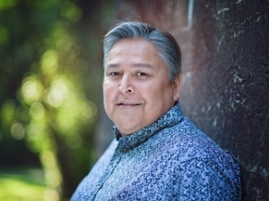 It is something that I have wanted to write about for a long time because a very good friend of mine encountered just such a situation which he shared with me. He was hosting a dinner party for some of his friends. There was great food, drink, and conversation between all the guests. The conversation covered the realm of topics, including Indigenous issues. A couple of guests began to talk about Indigenous issues and the conversation quickly turned ugly, and according to my friend, some of the guests wandered outright into the realm of myths and misconceptions that were spoken of as if they were fact. It began to bother my friend as he and I have spent oodles of time together talking about this stuff, and I would have to say he is more knowledgeable than most when it comes to the topic. He was driven to jump into the conversation, to say he knew better, and to disagree with what they were saying.
This was a great act by the way. It was needed, and I'm glad my friend was there to say something as I think many people would have taken the polite route and not said anything hoping that the conversation would move on. The problem as I saw it was that the polite route appeared to indicate that people were supportive. Back to my questions: Did they agree? Or, were they just being polite? Does politeness equal agreement?
I applaud my good friend for providing the feedback that he did, and hope that more people are moved to do the same.
My next question is: how should you respond? Is there a way that works in which we can all respond to awkward social situations when Indigenous issues and peoples are discussed in a manner that is less than flattering yet still save face and maintain the friendships? I hope there is so we can all do our friends a favor, and not be polite if this or any other subject comes up that we do not agree with..
Here's a related article Uncivil Dialogue and Indigenous Peoples and in Hallowe'en - Don't Promote Cultural Appropriation we look at the acceptance and impact of cultural appropriation.
Download our free "Guide to Terminology"