In 1955, the Musqueam First Nation approved a surrender "in trust" of some of its reserve land in the city of Vancouver, for the purpose of a lease to the Shaughnessy Golf and Country Club. The lease transaction had been discussed in detail with the Band and Band consent had been given based on those discussions. The Crown subsequently concluded a lease on terms substantially different and less advantageous to the Musqueam. The true terms of the lease were not disclosed to the Band until 1970.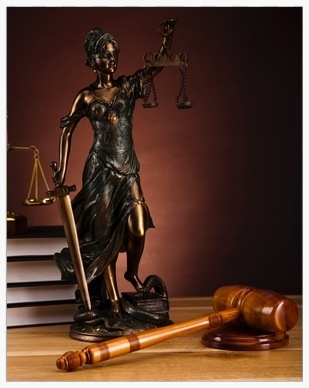 In Guerin v. The Queen, 1984, the judgment of Chief Justice Brian Dickson extended Calder to describe Aboriginal interest in land as a "pre-existing legal right not created by the Royal Proclamation ... the Indian Act...or any other executive order or legislative provision."
The Supreme Court ruled that the federal government had a "fiduciary responsibility" for Indians and lands reserved for Indians - that is, a responsibility to safeguard their interests. This duty placed the government under a legal obligation to manage Aboriginal lands as a prudent person would when dealing with his/her own property. The Court held the government had breached this fiduciary duty and awarded damages of $10 million to the Musqueam First Nation.
The Guerin ruling is significant because it recognized pre-existing Aboriginal rights both on and off-reserve.
Here's an article about Delbert Guerin, the man behind this famous court case.
Are you interested in learning more about court cases involving Aboriginal peoples? Consider signing up of our hints, tips, and articles email. It's free and you can unsubscribe anytime.
Here is another court case you may find interesting - Delgamuukw Gisdaway The Reason We all Consult
By the way we talk all about these cases in our public workshops and onsite training.