When launching a First Nation recruitment strategy, it's important to approach the interview process with empathy and cultural awareness. Structured encounters such as interviews in which a person of authority is asking questions of a First Nation person can be anxiety inducing for the interviewee. It can be as overwhelmingly uncomfortable for a young person new to the work environment as it is for an older First Nation person who may have suffered through residential school trauma and has strongly negative reactions to this type of encounter. Keep in mind that while the residential school program closed its last institution in 1996, the effects of residential school abuse are inter-generational and strongly influence how survivors and their children and grandchildren react to authority.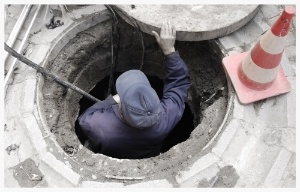 Here are the 8 tips to consider for your interviewing success:
Don't interview for the sake of interviewing First Nation individuals for a job because you have to – no one gains from this process.
Consider speaking with or including someone from a First Nation service organization or an Elder to get tips for making the interview more effective.
Consider having someone from the community to sit in on the interviews to help create a safe interviewing environment.
Ensure that whoever is conducting the interviews and making the hiring decisions has working knowledge of First Nation issues past and present. Look for interviewers who took Aboriginal awareness training on their own initiative, and if not, consider enrolling them in an Aboriginal awareness training course.
Remember that the level of eye contact may be different when working across cultures. Too much may create an uncomfortable interview environment. Too little from the interviewee should not be considered a negative.
Be sure to allow for different pacing of an interview when working with community members. Not allowing enough time for replies or cutting them off will decrease the opportunity for a successful interview.
If your company is hoping to hire from specific communities, be sure to have some background information available to the person conducting the interview so that they are aware of the protocols, culture, history, and world views of those communities. This information will be invaluable in providing a relevant foundation for interviewing members of those communities. For example, you are in Haida territory interviewing Haida Nations people, say something along the lines of "Welcome to the interview, it's great to be here in Haida territory".
If your company is hoping to hire from specific communities, be sure that the interviewer can pronounce the names of the communities. A good way to learn how to do this is to call the Band office after hours and listen to the answering machine recording and practice until perfect - close is not enough. Do you get credit for trying? No.
We hope these initial 8 tips for interviewing First Nation candidates will be of use for your organization. If you have other tips to share, please do so in the box below.
We have a free weekly newsletter if you are interested in reading more about Working Effectively with Aboriginal Peoples®