Prior to the introduction of the Indian Act in 1876, communities were self-governing and leadership was designated according to each community's tradition. Under the Indian Act, elections became cumbersome, people could be nominated without consent, getting ballots to off-reserve members is an inaccurate process, contact lists are often not up to date, there is no provision for a re-count if the tally is close, and no advance polling. One of the greatest frustrations is that elections must be held every two years which is not a very big window for First Nation governments to accomplish anything long term. Times have changed (thankfully) since 1876.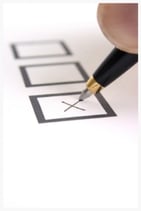 At this time, First Nations have three different processes for electing their chief and council, with a fourth one under development.
For organizations working with First Nation communities it is important to understand which election process the community subscribes to. If the community has elections under the Indian Act, be aware of when the next election is, the effectiveness and popularity of the chief and council, and have strategies in place to limit the impact of a change in leadership on your operations and relationships.
Here are some First Nation election facts:
Elections under the Indian Act
238 First Nations continue to hold elections according to the Indian Act rules [1]
All elections are subject to the same rules
Electoral officer is appointed and approved by Minister of Crown-Indigenous Relations to oversee election
Voting can be done in-person on reserve or by mail-in ballot
The election term is two years (in comparison federal, provincial and municipal terms are four years)
Election appeals are dealt with by Crown-Indigenous Relations which can be a slow process


Elections under Community or Custom Election Codes

343 First Nations hold elections according to Community or Custom Election codes
Community or custom election codes provide the election rules for Nations who are not under the Indian Act election rules
This section includes communities that have leaders chosen through hereditary or family lines
Election codes or rules are specific to each community
Crown-Indigenous Relations is never involved in the process
Election appeals are dealt with within that community's election code or by the courts
Elections for Self-Governing First Nations
36 First Nations hold elections under self-government
First Nations with self-government develop their own laws and policies
Election processes and procedures vary according to each First Nation

Crown-Indigenous Relations

is never involved
Elections under the First Nations Elections Act
Received Royal Assent on April 11, 2014
Has an opt-in legislated election system
Four year terms of office
Regulations under development
Election appeals are dealt with in the courts
[1] The numbers related to First Nations electoral systems are current as of April 10, 2014.
Here is a free eBook that looks at Indigenous Self-Government. Click the cover to grab your copy.