While listening to Justin Trudeau's inspiring acceptance speech on the night of October 19th, 2015, I was filled with a sense of cautious optimism. When the then Prime Minister designate evoked the Royal Proclamation in his reference to "nation-to-nation" relations with Indigenous Peoples in Canada I felt encouraged that here was a leader who could move the Crown Indigenous Peoples relations from litigious to reconciliation.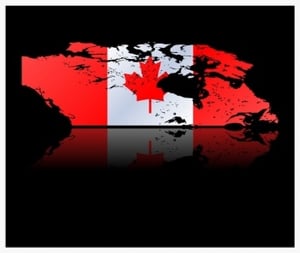 An excerpt from the ministerial mandate letter to Dr. Carolyn Bennett, Minister, Indigenous Affairs and Northern Development, from Prime Minister Justin Trudeau, reads:
"Undertake, with advice from the Minister of Justice, in full partnership and consultation with First Nations, Inuit, and the Métis Nation, a review of laws, policies, and operational practices to ensure that the Crown is fully executing its consultation and accommodation obligations, in accordance with its constitutional and international human rights obligations, including Aboriginal and Treaty rights."
An excerpt from the ministerial mandate letter to Ms. Jody Wilson-Raybould, Minister of Justice and Attorney General, from Prime Minister Justin Trudeau, reads:
"Develop, in collaboration with the Minister of Indigenous and Northern Affairs, and supported by the Minister of Status of Women, an approach to, and a mandate for, an inquiry into murdered and missing Indigenous women and girls in Canada, including the identification of a lead Minister."
Then, on the day he and his cabinet were sworn in I removed the "cautious" from my optimism. To me, below are the primary indications that the new Prime Minister will travel down a path of nation-to-nation relations with Indigenous Peoples:
Aboriginal Affairs and Northern Development ministry is changed to Indigenous Affairs and Northern Development (INAC)
The 23rd cabinet includes two Indigenous Ministers with high profile portfolios
The new Minister of Justice and Attorney General of Canada is an Indigenous woman, Jody Wilson-Raybould, well suited to succeed with these portfolios
The new Minister of INAC, Dr. Carolyn Bennett, has a track record of working hard for the rights of Indigenous Peoples
The Liberal platform included enacting the recommendations of the Truth and Reconciliation Commission report
The Liberal platform included support for an inquiry into the 1180 missing and murdered Indigenous women
During the swearing-in ceremony the Secretary to the Governor General Stephen Wallace acknowledged the ceremony was being held on traditional Algonquin land
The swearing-in ceremony included cultural representation from First Nations, Inuit and Metis Peoples


The political significance of the first point is one that many non-Indigenous Canadians may not fully comprehend - it is so much more than a mere name change. The move to adopt Indigenous Peoples terminology signals that the federal government, as representative of the Crown, is moving towards recognizing Indigenous Peoples in Canada as being entitled to Free, Prior, Informed Consent as defined in the United Nations Declaration of Rights of Indigenous Peoples. Please see: Free, Prior, Informed Consent and Five Key Dates for Indigenous Peoples in Canada. This triggers a significant change for resource developers and provincial governments in that Indigenous Peoples must give their consent for projects that affect their traditional or treaty lands. If they do not give their consent they have the right to veto the project. As Aboriginal Peoples, under Canadian law, they cannot veto a project - but they can, and do, tie projects up in the courts.
These are exciting times for Canada and for Prime Minister Justin Trudeau, who has the capability to pull people together for the common good, to find ways to develop resources and protect the environment for seven generations to come. I am hearing positive feedback from our corporate clients that the clarity in consent requirements provides much needed firm guidelines for their engagement and negotiations with Indigenous Peoples.
My training sessions include Indigenous Peoples terminology, Free, Prior and Informed Consent, engagement and negotiation techniques. For information on my onsite and public training, please click the link below to contact us.