The Bank of Canada put out the call for nominations of Canadian women for a series of new banknotes. This is not the first time women have been featured, but, since the bank began issuing banknotes in 1935, it is still a rare occurrence. Between 2004 and 2012, the Famous 5 - Emily Murphy, Irene Marryat Parlby, Nellie Mooney McClung, Louise Crummy McKinney and Henrietta Muir Edwards, and Thérèse Casgrain appeared on the $50 bill.
In order to determine who should be featured, the bank has asked the public to submit their nominations. Here's the criteria:
They are a Canadian (by birth or naturalization) who has demonstrated outstanding leadership, achievement or distinction in any field, benefiting the people of Canada, or in the service of Canada.
They have been deceased for at least 25 years.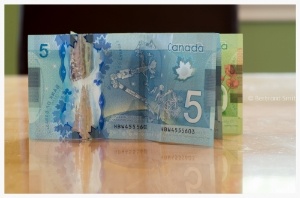 We decided to draw up a short list of Indigenous women nominees. In doing the research we discovered an extensive number of trailblazing women to choose from but for the purposes of this article, we decided to focus on just five. As you will see, the nominees have made contributions in a broad spectrum of areas.
Our five nominees (and very short bios):
Religion: St. Kateri Tekakwitha (1656 - 1680)
Kateri Tekakwitha was born in 1656 to a Christian Algonquin mother and a Mohawk chief in what is now New York. Her parents and brother died during a smallpox epidemic when she was four but Kateri survived the disease although it nearly blinded her and left her badly scarred; she was raised by aunts and uncles who strongly opposed Christianity. She received her first knowledge of Christianity in 1667 when her village was visited by Jesuit missionaries or "Blackrobes". At the age of 20 she was baptized, moved to the mission of St. Francois Xavier du Sault, which was across the St. Lawrence River from Montreal. At St. Francois Xavier du Saul she devoted herself to a life of piety and self-induced suffering. Kateri was under some pressure to take a husband but resisted and renounced marriage for eternity and dedicated her life to God and serving others.
Kateri was declared "Venerable" in 1943 by Pope Pius XII and in 1980 was beatified by Pope John Paul II and declared "BLESSED KATERI TEKAKWITHA".
On December 19, 2011 Pope Benedict XVI announced the canonization of Kateri Tekakwitha and authorized a decree approving a miracle (saving the life of a young boy suffering from flesh eating disease) attributed to Kateri.
Arts & Heritage:
E. Pauline Johnson (Tekahionwake) (1861-1913) (shortlisted)
Pauline Johnson was the daughter of Mohawk chief George Henry Martin Johnson and Emily Susanna Howells. Her father had a very distinguished Indigenous lineage that included Hiawatha, Dekanahwideh, Pontiac and Tecumseh and the family received many important visitors including Joseph Brandt and his wife. She grew up on the Six Nations Reserve and attended the Brantford Collegiate Institute.
Pauline's poems were first published in 1884 in Gems of Poetry, New York. In 1886 she was commissioned to write a poem to mark the unveiling of a statue of Joseph Brant.
After establishing a reputation for her poetry and short stories, she began to add Tekahionwake, her great-grandfather's name, to her byline to reflect her Mohawk identity. In 1892 she also began performing her works as both Pauline Johnson and Tekahionwake which was quite startling to a literary audience of that era. She toured Canada for the next 17 years as a performance artist whose shows were always sold out. She retired from touring and moved to Vancouver to concentrate on writing in 1909. In 1922 a monument to her was erected in Stanley Park and in 1961 the centennial of her birth was commemorated on a Canadian stamp.
Pitseolak Ashoona (~1904 - 1983)
Pitseolak Ashoona was born on Nottingham Island circa 1904 in what is now known as Nunavut. As a youngster she travelled with her family for thousands of kilometres along the southern coast of Qikiqtaaluk by umiaq (sealskin boat), dog team and qamutiq (sled), and on foot. The experience, traditional knowledge and landscape that were the fabric of Pitseolak's life on the land shaped and informed her art. Her art depicted the traditional lifestyle and is an important record of Inuit life.
Pitseolak was introduced to the techniques of printmaking in the early 1950s. She began working in the medium in the late 1950s when she moved to the settlement of Cape Dorset. Northern Affairs and National Resources' established an arts and crafts program to assist Inuit transition from life on the land to life in a settlement and a wage economy.
Pitseolak created between 7,000 and 8,000 prints and gained national and international respect for her work. An exhibition of her work was shown in three venues in Canada and, in collaboration with the Smithsonian Institution, was shown in five venues in the United States.
Pitseolak Ashoona was inducted into the Royal Canadian Academy of Arts in 1974, and in 1977 she received the Order of Canada for her contribution to Canadian visual arts and heritage.
Notes from Pitseolak Ashoona Life & Work by Christine Lalonde
Diplomacy: Thanadelthur Chipewyan (~1697 - 1717)
Thanadelthur Chipewyan was captured as a 16 year old by the Cree, the Chipewyans primary competitor in trade with the Hudson's Bay Company (HBC). She was kept as a slave for a year but escaped the Cree encampment and was found starving and freezing by employees of the HBC York Factory Post, governed by James Knight.
Governor Knight recognized her strength, bravery, intellect and determination and realized how useful she could be as a guide and interpreter. As Thanadelthur was fluent in both English and Cree, his hope was that she would be an instrumental in negotiating peace between Chipewyan and Cree Nations. A group consisting of HBC staff, 150 Cree and Thanadelthur set off in late June 1715 for a Cree encampment. Along the way they came upon five slaughtered Chipewyans which, along with the cold and lack of food, disheartened the party but Thanadelthur convinced them she should go alone to the Cree encampment and that if she did not return within 10 days, to consider her dead. She returned, triumphant having negotiated peace between the two Nations.
Thanadelthur fell ill in early 1717 and died shortly thereafter in Fort York. Governor Knight said of her "She was one of a very high Spirit and of the Firmest Resolution that ever I've seen in any Body in my Days., and a woman of great Courage."
Thanadelthur's story was never documented but has survived in the oral tradition, although apparently there is reference in HBC journals to her as "Slave Woman". Her contribution to creating peace between the Cree and Chipewyan allowed her people to have trade relations with HBC which led eventually to HBC establishing a fort at Churchill, Manitoba.
Notes from Through Strength and DiplomacyThanadelthur Chipewyan
Mining; Shaaw Tláa (Kate Carmack) (~1857 – 1920)
Shaaw Tlaa, a member of Tagish First Nation, was born at Bennett Lake, near Carcross, Yukon. After she lost her husband and infant daughter to influenza, Shaaw returned to her village from their home in Alaska. Her brother Keish (Skookum Jim Mason) and nephew K̲áa Goox̱ (Dawson Charlie) formed a partnership with an American, George Washington Carmack in 1887. Shaaw became George Carmack's common-law wife. They traveled throughout the Yukon for six years hunting, prospecting and packing.
During a stay at the family salmon fishing camp in the Yukon in 1896 someone in the group discovered gold along Rabbit Creek (since renamed Bonanza Creek). It is unclear if was Shaaw or Keish who discovered the gold; one version has the men napping while Shaaw did some panning and another version has Keish discovering gold while cleaning some game. Either way, Shaaw was instrumental in the discovery that launched the Klondike Gold Rush. Unfortunately the fame and fortune accompanying the discovery destroyed the relationship between Shaaw and George. Shaaw lived out her life in poverty in Carcross until she died during a flu epidemic.
Notes from As Precious as Gold
There's the short list of amazing Indigenous women that we think should be in the running for the honour of being shown on Canadian banknotes.
And the winner is: Black rights activist Viola Desmond chosen
Indigenous women have suffered great discrimination due to legislation such as the Indian Act. Please read Indian Act and Women's Status - Discrimination via Bill C31 and Bill C3. for more information.
Are you interested in learning more about Indigenous Peoples in Canada? Sign up for our monthly Indigenous Relations Bulletin for blog articles, tips on Working Effectively with Indigenous Peoples®, career opportunities and events.