Many non-Aboriginal people believe that it is important to maintain eye contact during conversation. For many Aboriginal Peoples, continuous eye contact may not be expected or even accepted as a courtesy of conversation. We once asked an Elder from a particular community for his thoughts on eye contact. This is what he had to say: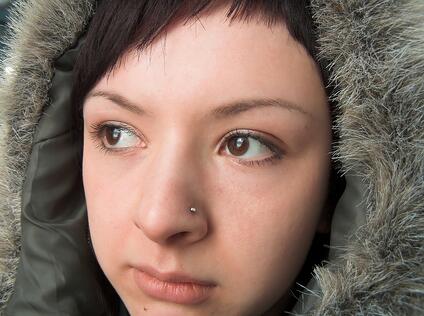 "We never used to have much eye contact. When we did it was only at the start of the meeting. After that it was not considered important to maintain eye contact."
For Residential SchoolSurvivors, eye contact with school or church officials often led to physical punishment.
When you have the opportunity to attend an Aboriginal community event, look at where the eyes go - they are usually not on the speaker. This is not a sign of disrespect. An Aboriginal listener is usually more interested in following the speaker's words than where s/he is gazing.
Working Effectively tip:
Early on in your relationships try not to enforce too much eye contact with Aboriginal Peoples early on in your relationship.
There you have it on the subject of eye contact and aboriginal peoples.
Here is an article on the subject of Aboriginal awareness.
http://www.ictinc.ca/blog/6-benefits-of-aboriginal-awareness-and-cross-cultural-understanding
Do you want more tips, hints, and articles delivered to your inbox? Sign up now!