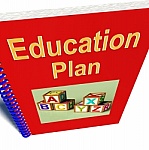 Michelle Shepherd-Wotton: Engaging First Nation Students through Compassion and Innovation
On the Sandy Lake First Nation reserve, in northwestern Ontario, in 2009, a miracle quietly unfolded - a teacher brought a group of grade four & five students she had for one hour a day from a grade one level of comprehension up to their grade level in six months. How did she do it? She did it through compassion, empathy and an understanding that kids cannot grasp unrelated concepts - she helped them connect the dots.
Michelle Shepherd-Wotton came to teaching later in life - she earned her teaching degree at 45 after the urging of friends and colleagues who recognized in her a desire to teach and help kids. Her first job was in Sandy Lake, a fly-in reserve. She had a class of 15 students, nine of whom were special needs and two of those had severe Fetal Alcohol Syndrome.
As part of the First Nation Student Success Program, an initiative designed to generate improvements in literacy, numeracy and student retention, a psychologist assessed all the students in terms of their grade level comprehension. The grade four and five students were found to be operating at a grade one level.
"I think what had happened with the kids up to that point was they had been given a lot of information that they simply couldn't connect together so I took them right back to square one.The Sandy Lake School Board instituted the Jump Start program for math - it is a well recognized system for teaching math that makes it fun. For example, I taught counting through hopscotch - we made a 10-sided dice that they rolled and then they had to count and hop."
Michelle connected with the students on a personal level - as someone who is dyslexic and ambidextrous, she asked them to help her by letting her know when she was getting things wrong. "When I told them I had a learning disability they didn't believe me so I took a magic marker in each hand and wrote my name forwards and backwards at the same time - they were amazed."
She also did not make them feel small by telling them what they were learning was easy, because to them it wasn't. "I did not compound their struggles by telling them it was easy but at at the same time, I let them know that they could do it. I encouraged them to step away from the "I can't do it" self image that is so prevalent in some classrooms on reserves. I taught them to believe in what they could do and to challenge themselves. I taught them with creativity and to learn to ask "why" and to not just accept information. Lots of teachers don't like having to answer "why".
Lots of students, including Aboriginal students, are visual, kinetic learners who do not thrive in the traditional, quiet classroom. Michelle says her classroom was definitely not quiet as she encouraged the kids to be engaged and actively involved in writing on the board. She frequently devised new ways in which to pique the students' interests and find ways to make them want to learn while still meeting the requirements of the curriculum. As long as the students were engaged and learning, she was quite prepared to put up with any grief generated by her non-traditional methods.
Michelle wanted to go to a fly-in reserve because there was nothing written about it and she wanted to learn what it would be like. It wasn't what she expected but she was treated with kindness and respect and found it very hard to leave.
Michelle stays in touch with her former students through social media avenues.
If you are in education, here's another article you might find interesting "Tips for teachers of Aboriginal Students"
Sign up for our free, weekly newsletter!