The three commonly called Delgamuuk cases are a critical part of the constitutional puzzle of Aboriginal rights and title for British Columbia and all of Canada.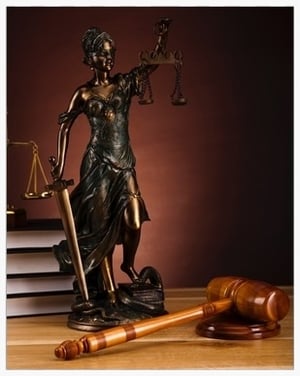 In 1984, 35 Gitxsan and 13 Wet'suwet'en Hereditary Chiefs asked the Supreme Court of British Columbia to recognize their ownership of 57,000 square kilometres of land in north-western B.C., to confirm their right to govern their traditional territories and to award compensation for loss of their lands and resources. The Gitxsan and Wet'suwet'en elected to proceed with trial by judge alone (rather than by judge and jury) and submitted an enormous body of oral and written evidence (the Court transcript covered 369 days of proceedings) regarding the nature and duration of their use and occupation of their traditional lands.
In his Reasons for Judgment released in 1991, Chief Justice McEachern left open the possibility that Aboriginal rights may arise through the use and occupation of specific lands for Aboriginal purposes for an indefinite (and lengthy) period prior to British sovereignty. However, he ruled that in any event, the Crown had extinguished any such Aboriginal rights by its imposition of complete dominion over the Colonial territory prior to joining Confederation in 1871. The Gitxsan and Wet'suwet'en appealed.
In 1993, the B.C. Court of Appeal reversed much of the lower court's decision and ruled instead that the Gitxsan and Wet'suwet'en peoples do have "unextinguished non-exclusive Aboriginal rights, other than a right of ownership," to much of their traditional territory. In addition, the appeal court Justices strongly recommended that the scope and content of those rights would best be defined through negotiation rather than litigation. The British Columbia government appealed to the Supreme Court of Canada
The Court didn't declare Delgamuukw the winner but sent the parties back to a lower court because of errors in how the case was brought forward. Delgamuukw established Aboriginal title as an encumbrance on the Crown's ultimate title that contains an inescapable economic component: driving a Crown duty of consultation that can include financial compensation for infringement of rights and title, and that can mean the full consent of an Aboriginal Nation whose core usage rights (such as hunting and fishing) are at stake.
On December 11, 1997, a unanimous Supreme Court of Canada handed down its much-studied Delgamuukw judgment, providing some important definition and description of Aboriginal title, affirming the legal validity of Aboriginal oral history, and clarifying the nature of the Crown's duties of consultation and accommodation in the context of infringement of Aboriginal rights.
This landmark ruling confirmed the existence of Aboriginal rights and title and provided a test to prove them:
the land must have been occupied before sovereignty,
there must be a continuity between pre-sovereignty and modern times (but not an unbroken chain)
at the time of sovereignty, the occupancy must have been exclusive (but it could have been jointly exclusive by more than one party or tribe).
If these are established, then Aboriginal title exists.
The 1997 Delgamuukw and Gisday'way court case carries significant implications for the history of Canada and for the idea of history itself. It also is the first time we see the doctrine of the duty to consult emerge in Canadian law. Since then there have been more than 150 cases trying to determine the scope of the duty to consult. It is simply put, "the reason we all consult or do aboriginal consultation"