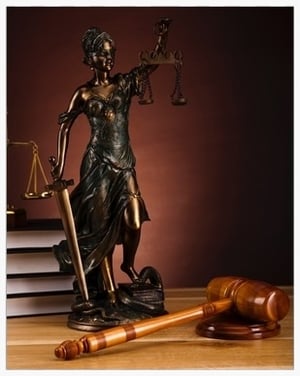 We thought it might be of interest to our readers to learn a little about both of the men - Delgamuukw and Gisday'way - behind this famous court case.
There were actually two petitioners who represented more than 50 Gitxsan and Wet'suwet'en hereditary chiefs who filed a statement of claim against BC and Canada in 1984, and began one of the longest trials in Canadian history – 374 days and accumulated a 26,000-page transcript. One of these two names is synonymous with the foundational Supreme Court of Canada ruling that recognized and affirmed Aboriginal rights, title to Aboriginal lands and the duty to consult. The other petitioner who is less frequently mentioned in reference to this court ruling was Gisday'wa.
"So everyone, every Gitksan and Wet'suwet'en person, has in the back of your mind that you have a duty to perform. Your Elders, what our Elders have told you, how they suffer the humility they have gone through, is something that we have witnessed and that is why we have to listen to what the Elders said the Feast hall. It wasn't visible, it wasn't heard by the outside, because the Feast was going on in the reserve or wherever they gather, but the message was always there, we have to deal with this land that has been taken from us."

Gisday'wa's opening statement, 1987
Dini ze' Gisday'way, Dr. Alfred Joseph (1927 – 2014) belonged to the Gitdumden Clan, House of Kaiyexwenitts, or House in the middle of many, was a distinguished champion of his Wet'suwet'en people and for Indigenous rights around the world. Gisday'way was a proponent of Aboriginal land rights since the 1960s. He was a renowned carver, historian and a strong advocate for education. He assisted in the development of courses in local Aboriginal cultures for the University of Northern BC. The late Gisday'way received an honorary doctoral degree from the University of Northern British Columbia in 2009. Gisday'way passed away on January 30, 2014, in Hazelton, BC.
"If you take a bucket of water out of the Skeena River; the Skeena keeps on flowing. Our rights still flow and they will flow forever."

Delgamuukw, Earl Muldoe, following the BC Court of Appeal ruling, June 25, 1993
Delagmuukw, Earl Muldoe was born in 1936 in Kispiox. He attended the Kitanmax School of Northwest Coast Indian Art in 'Ksan and oversaw the building of the 'Ksan village in Hazelton. He was involved in the Gitanyow and Gitsegukla village totem pole restoration and replication project. Two of his commissioned totem poles are on display at the Plaza of Nations in Vancouver. He will also always be famously associated with the trial that carries the hereditary name Delgamuukw.
Gitxsan hereditary chief names are passed from generation to generation. Delgamuukw is a hereditary name and three different hereditary chiefs carried the name during the 13 years the trial lasted. When the statement of claim was filed Albert Tait was Delgamuukw. When he passed away, Ken Muldoe took over and was the hereditary chief when the original trial began in 1987. After Ken died, Earl Muldoe held the name for the conclusion of the trial.