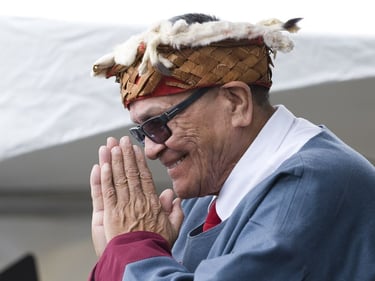 In this segment from his presentation at Expanding Our Knowledge Conference, Chief Dr. Joseph took questions from the audience on reconciliation and forgiveness.
This is a rare opportunity to listen to one of the people who helped construct the historic apology from Prime Minister Harper to the survivors of the Indian Residential School system. Chief Dr. Robert Joseph, despite the harsh lessons and abuse he endured for 11 years in a residential school speaks from a place of forgiveness and reconciliation. The old walls of racism, hatred and prejudice will only be broken down through understanding and forgiveness. and finding a new way forward.

We cover the intergenerational effects of Indian residential schools and how those effects impact Indigenous Peoples in our training. If you would like to arrange onsite training for your organization, please contact us.