Corby Lamb is the president and owner of Capacity Forest Management Ltd. Corby was born and raised in Campbell River and has spent his life working in all aspects of the BC Forest Industry. Corby sits on the Provincial Forestry Forum, First Nations Sub Committee and the Resource Tenures Stewardship Committee as an advisor on First Nations as well. Corby is also a Director of the Campbell River Salmon Foundation and is the Board Chair of the Campbell River Chamber of Commerce.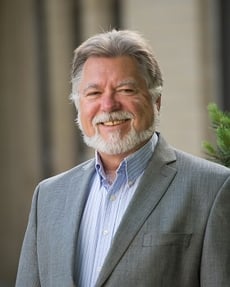 Capacity Forest Management Ltd. (Capfor) specializes in the management of First Nations Forestry Operations in conjunction with their First Nations clients. Capfor's clients' territories range from the North and Central Mainland Coast through North, West and South Vancouver Island to the Southern Interior and the Kootneys.
Capfor chose to specialize in managing First Nation Forestry endeavors because they believe in the philosophy that underlies the First Nations approach. Capfor strives to balance the First Nations cultural priorities with the need to provide an economically viable operation. All clients maintain 100% ownership and control over their Forestry Operations.
Capacity Forest Management is a complete management service offering:
Corporate structure development
Accounting
Engineering
GIS/Mapping
Obtaining permits
Logging management & supervision
RESULTS reporting to the government
Tree planting and monitoring through to the time the planted trees are "Free to grow"
Additionally offer assistance achieving and maintaining SAFE company certification
Capfor is certified under the Sustainable Forest Initiative (SFI) and extends certification to its client licenses
Through associates Capfor can also provide access to services such as:
Corporate Structure development and Board Training
Harvesting
Log sales
Camp facility management
Financing of project
Financial management
To date the company has had a very high success rate, currently (2015) manages approximately 5 million cubic meters of timber over the next 5 years. As well, Capfor manages community forests, woodlots and replaceable licenses.
Here are two free ebooks you might find useful - click the book cover icon to download.