On December 10, 2014, the next National Chief of the Assembly of First Nations will be elected during the AFN Special Chiefs Assembly in Winnipeg. The traditional term for the National Chief is three years, but due to the extraordinary circumstances of there not being a sitting National Chief, the term for the upcoming National Chief will be three and a half years.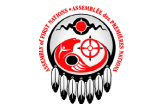 According to the Assembly of First Nations Charter, an eligible candidate must:
Be eighteen (18) years of age or older;

Be of First Nations ancestry;

Be a member of First Nation community, in good standing with the AFN; and,

Have 15 eligible electors, First Nations Chiefs, endorse his/her candidacy.
There is a marked difference between the Assembly of First Nations 2014 Election and the previous one in 2011. In 2011, there were eight candidates, half of whom were women. This year, there are only three candidates, all of whom are men.
Perry Bellegarde, Okemow Peeasew Awasis, is Chief of the Federation of Saskatchewan Indian Nations, and is the Saskatchewan Regional Chief for the Assembly of First Nations. He is a member of the Little Black Bear First Nation and began his political career as a councillor for his nation. He earned his Bachelor of Administration in 2012 from the University of Regina and was the first Treaty Indian to graduate from that university. He is the recipient of the Queen's Jubilee Medal, the Saskatchewan Medal, and the Confederation Medal. Regional Chief Bellegarde was a candidate in the 2009 leadership convention.
Leon Jourdaine, Zhaanawe'iitang, is the former Grand Chief of the Anishinaabe Nation in Treaty #3. He was a councillor for his community of Lac La Croix First Nation for fifteen years. As Grand Chief, he developed and implemented the Manitou Aki Inakonigaawin Law and drafted the Abinooji Inakoniginiwin Law.
Ghislain Picard is Regional Chief for the First Nations of Quebec and Labrador, has been interim National Chief in the wake of Shawn Atleo's abrupt resignation in May 2014. Chief Picard is an Innu from the community of Pessamit. Interim National Chief Picard has been very active in the communications sector - he helped implement a community radio network for his nation and is a founding member of the Société de communication atikamekw et montagnaise which produces radio programs in Aboriginal languages. He was appointed Chevalier de l'Order national du Quebec, and the Consul General of France awarded him the insignia of Chevalier de la Legion d'Honneur.
Have you downloaded our free Guide to Terminology? Click the blue pill to download.