The debate over the appropriate use of Indigenous images and symbols as mascots or logos for sports teams has been going on for years, both in Canada and in the United States, and quite likely elsewhere in the world where Indigenous Peoples struggle to hold onto their culture and dignity.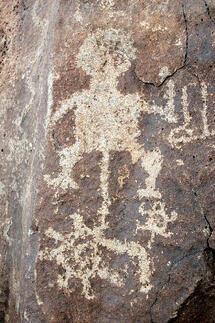 Many sports teams choose powerful animals for their names and logos (Panthers, Wolverines, Blackhawks) while others choose comical names (Mighty Ducks). When considered alongside these team names and logos, those that use caricatures of Indigenous People such as the Redskins, Braves, Indians or Warriors, can be seen as cultural appropriation and dishonouring their cultures and histories. Other ethnic groups are never represented this way.
The frequency and overall acceptance of Indigenous images and symbols in less than appropriate ways indicates internalized racism is ongoing, much the same as does the continued usage of inappropriate colloquialisms.
If you are interested in other tips and suggestions on what not to say or do in your work and relationships with Indigenous Peoples, consider downloading our free ebook "23 tips on what not to say or do when Working Effectively with Indigenous Peoples".
In the United States, research by the American Psychological Association into the harmful effects of racial stereotyping on the social identity, development and self esteem of American Indian young people, led the Association to call for "immediate retirement of all American Indian mascots, symbols, images and personalities by schools, colleges, universities, athletic teams and organizations."
Working Effectively with Indigenous Peoples™ tip:
Great care should be taken when designing team mascots and logos and whether or not your design is an appropriate use of Indigenous images and symbols.
Do you want more tips, hints, and articles delivered to your inbox? Sign up for our emails. Unsubscribe anytime.