"The doctrine of Aboriginal rights exists… because of one simple fact: when Europeans arrived in North America, Aboriginal peoples were already here, living in communities on the land, and participating in distinctive cultures, as they had done for centuries. It is this fact, and this fact above all others, which separates Aboriginal peoples from all other minority groups in Canadian society and which mandates their special legal status." – Chief Justice Lamer in R. v. Van der Peet, para 30.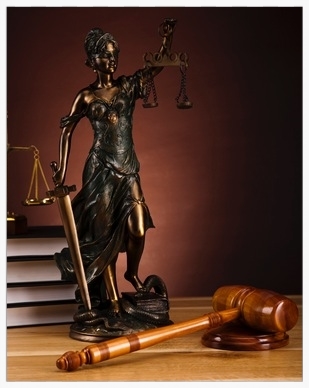 Aboriginal rights, title and the duty to consult are mighty topics that have been evolving ever since 1763 when King George III issued the Royal Proclamation, albeit with a gap between 1876 and 1951 when the Indian Act's punitive policies restricted movement of Indigenous Peoples as well as their access to lawyers. After the 1951 amendments to the Indian Act, the courts were inundated with cases by Indigenous Peoples who finally had recourse to address their pent up frustrations regarding ownership of property, rights and title, and right to self-govern. The logjam of court cases finally began to move in 1973 with the Calder decision (see below).
The Canadian Constitution Act was patriated in 1982, to include, Section 35, which includes a commitment to recognizing Aboriginal treaty rights. The repatriated Constitution set the stage for the Supreme Court of Canada to begin to weigh in on issues related to Aboriginal rights and title. The underlying belief was that once treaty and Aboriginal rights were recognized in the Constitution as "constitutional rights" that recognition provided a legal status protecting Aboriginal rights and title. In reality, the burden fell upon Aboriginal Peoples to define, through litigation, the nature and quality of those rights - the law began driving political will.
We have free ebooks and other resources for you to download to continue your learning about Indigenous Peoples.
So, what does all of this mean in terms of Aboriginal rights? Here's a snapshot of the basics:
Aboriginal rights exist in law;
Aboriginal rights are distinct and different from the rights of other Canadians;
They include aboriginal title, which is a unique communally held property right;
Aboriginal rights take priority over the rights of others, subject only to the needs of conservation; The scope of aboriginal title and rights depends on specific facts relating to the aboriginal group and its historical relationship to the land in question.
The legal and constitutional status of aboriginal people derives not from their race but from the fact they are the descendants of the peoples and governing societies that were resident in North America long before settlers arrived;
Aboriginal rights and title cannot be extinguished by simple legislation because they are protected by the Constitution Act, 1982.
Government has a duty to consult and possibly accommodate aboriginal interests even where title has not been proven; and
Government has continuing duty to consult, and perhaps accommodate, where treaty rights might be adversely affected. [1]
And here are brief summaries of the court cases that defined the above bullets:
Calder, 1973 (Calder decision recognizes Aboriginal title)
For many years, the Government of Canada refused even to entertain the concept of Aboriginal title. That policy mountain moved in 1973, shortly after the release of the Supreme Court of Canada's landmark decision in Calder v. Attorney General of British Columbia.
Guerin, 1984 (Guerin decision established Crown's fiduciary duty to protect Aboriginal title)
The Supreme Court ruled that the federal government had a "fiduciary responsibility" for Indians and lands reserved for Indians - that is, a responsibility to safeguard their interests. This duty placed the government under a legal obligation to manage Aboriginal lands as a prudent person would when dealing with his/her own property.
Sparrow, 1990 (Sparrow decision recognizes Aboriginal right to fish)
The 1990 Supreme Court Decision in R. v. Sparrow was the first Supreme Court of Canada decision which applied s. 35, of the Constitution Act, 1982 which states "The existing aboriginal and treaty rights of the aboriginal peoples of Canada are hereby recognized and affirmed".
Delgamuukw, 1997 (Delgamuukw decision confirms Aboriginal title exists)
The three commonly called Delgamuuk cases are a critical part of the constitutional puzzle of Aboriginal rights and title for British Columbia and all of Canada.
Haida, 2004 (Haida decision established the duty to consult & accommodate)
The Haida case is significant because a unanimous Supreme Court of Canada set out the basic principles applicable to the duty to consult.
Tsilhqot'in, 2014 (Tsilhqot'in took the test to prove title and applied it)
The Tsilhqot'in decision is significant because the Supreme Court of Canada awarded the land to the Tsilhqot'in Nation.
[1] Why Treaties - A legal perspective