When reading statistics about the Aboriginal population in Canada, keep in mind that just as there is cultural diversity, there is also a great diversity in the social conditions of Aboriginal people. Geographic location, income level, cultural practices influence the ability of Aboriginal people to work, get an education and afford healthy homes.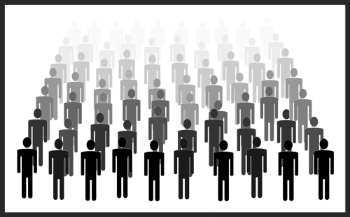 Why is it important to be aware of the statistics regarding the Aboriginal population? Because, if you are in consulting or recruitment, for example, an understanding of the median age, education and residency provides valuable information for your engagement and outreach strategies.
In October 2013, the results of the voluntary National Household Survey: Aboriginal Peoples in Canada: First Nations People, Métis and Inuit were released; the NHS replaced the long form census, which was mandatory. However, 36 reserves out of 863 inhabited reserves in the 2011 NHS were incompletely enumerated.
The population of Aboriginal Peoples continues to outstrip that of non-Aboriginal Peoples, the gaps in employment and education persist, as does the trend of First Nation people moving away from their communities to urban settings.
A snapshot of the results of the Aboriginal Peoples survey:

Between 2006 (the final long form census) and 2011, the Aboriginal population increased by 20.1% (232,385) compared with an increase of 5.2% for the non-Aboriginal population.
Aboriginal population by the numbers
Total

% of total Cdn population

2011 NHS

% of total Aboriginal population

Aboriginal People

1,400,685

4.3%

100%

First Nation Identity

851,560

2.6%

60.8%

637,660

1.9%

45.5%

Non-status Indian Identity

213,900

less than 1%

15.3%

Métis Identity

451,795

1.4%

32.3%

Inuit Identity

59,445

0.2%

4.2%
Aboriginal population is younger than non-Aboriginal population
"Children aged 14 and under accounted for more than one-quarter (28.0%) of the Aboriginal population, compared with 16.5% among the non-Aboriginal population.
Additionally, Aboriginal youth aged 15 to 24 comprised 18.2% of the Aboriginal population, compared with 12.9% of the non-Aboriginal population.
Seniors aged 65 and over represented about 6% of the Aboriginal population, less than half of the proportion of 14.2% in the non-Aboriginal population.
The median age of the Aboriginal population was 28 years in 2011, compared with 41 for the non-Aboriginal population. (The median is the age where exactly one-half of the population is older and the other half is younger.)
Inuit had a median age of 23 and were the youngest of the three Aboriginal groups. The median age was 26 for First Nations people, and 31 for Métis."
Aboriginal children aged 14 and under account for 7.0% of all children in Canada and make up almost half (48.1%) the number of all children in foster care.
According to the NHS 2011, Aboriginal youth (15-24) make up 5.9% (254,515) of all youth in Canada.

Forty-eight percent of the Aboriginal population falls within the 25-64 year age group (i.e. working age). This compares to 56% for non-Aboriginal persons.
"The employment rate for the Aboriginal working-age population has remained stable at about 63% since 2006. However, it is still much lower than the rate for non-Aboriginal individuals (76%).
The unemployment rate for the working-age Aboriginal population is more than twice the rate for other Canadians of the same age (13% versus 6%). Nevertheless, the gap between the two populations narrowed slightly going from a difference of eight percentage points in 2006 to seven in 2011."
There is a rise in the number of Aboriginal Peoples who completed high school and post-secondary education - 22.8% compared to 21% in 2006.
"Almost half (48%) of the Aboriginal population of working age has some form of post-secondary qualification. This compares to 65% for the non-Aboriginal population of the same age.
The working-age Aboriginal population with a university degree has increased since 2006 (from 8% to 10%). However, they still lag far behind the non-Aboriginal population at 26%.
Of the 66,100 Aboriginal individuals aged 25-64 with a university degree in 2011, 65% were female. This compares to 54% for the non-Aboriginal population.
The overall working-age Aboriginal population lags behind in educational attainment with 29% having less than high school compared with 12% for non-Aboriginal individuals of the same age. The gap between the two populations has narrowed between 2006 and 2011, however, going from 19 to 17 percentage points.
Over 64%, or nearly two-thirds of Aboriginal people, between the ages of 25 and 64, have completed high school or equivalent.
Almost half of Aboriginal people aged 25 to 64 had a post secondary qualification."
Residency
The trend of migration from reserves to urban centres has continued and statistics now show that over half of First Nations people with registered Indian status no longer live on reserves.
"Of the 637,660 First Nations people who reported being Registered Indians, nearly one-half (49.3%) lived on an Indian reserve or Indian settlement. across the country.
Vancouver has the highest urban First Nations (status and non-status) population 31,675 followed by Winnipeg (30,420) and Edmonton (26,950).
The greatest number of Métis (85%) live in Ontario and the western provinces; Winnipeg has the largest population of Métis.
Nearly three-quarters of Inuit live in 'traditional homeland' Inuit Nunangat."
For more information on the key issues that affect Aboriginal Peoples, please read our article "8 key issues for Aboriginal Peoples in Canada".
Here's a link to our popular "Aboriginal Peoples: A Guide to Terminology". It's a free download.