Bob Joseph
Aboriginal Peoples did not have written languages although many of the Indigenous Peoples of North America relied on oral histories instead of a written language to pass down their history. For example, there were Peoples who were recording historical events in the form of pictographs in various materials. The Maya and Inca were recording history in stone while some of the plains peoples were recording historical events on buffalo hides.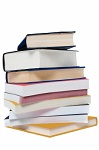 Other ways they were able to pass down their history to future generations was through stories, songs, and oral communications. These histories have been considered accurate enough that the Supreme Court of Canada in 1997 ruled that oral testimony and oral history are admissible as evidence in a court of law where the history can be corroborated. This is also indicative of the weight put on the spoken word by Aboriginal Peoples.
Hint and Tip for Working Effectively with Aboriginal Peoples®:
Although Aboriginal Peoples Did not have Written Languages, it cannot be emphasized enough that extra attention be paid to verbal commitments made to Aboriginal Peoples. Honour all of them if you make them.
Would you like more articles about this kind of history? Consider signing up for our free, weekly newsletter.