The Aboriginal Opportunities Forum is an annual event at the Vancouver Board of Trade. Launched in 2010, the Forum is a full day event featuring speakers who share their perspectives and experiences on Aboriginal relations and how those relationships affect economic development in BC.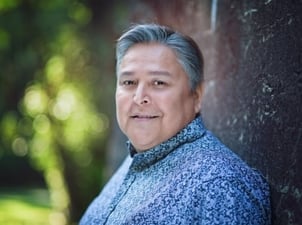 The 2014 theme is "Building Sustainable Aboriginal Relations". It's a very significant, timely dialogue. Aboriginal Peoples in Canada are taking a stronger role in the economy of the country and they are more aware than ever before of their right to have a role and voice in developments that involve their traditional territories. The business sector in Canada is also more aware of Aboriginal rights, roles and voice than ever before. There is a need to align these groups to find a foundation on which mutually beneficial, sustainable relationships can be built.
It's also very significant that this organization, formed in 1887, hosts an annual Aboriginal Forum. The Vancouver Board of Trade was formed by 31 men whose goal was "to create an "organization to protect the interests of merchants, traders and manufacturers, to advance the trade of the area and to promote the advancement and general prosperity of Vancouver." Vancouver Board of Trade Website
If you think about those men back in 1887, you can be pretty sure they did not envision an Aboriginal Opportunities Forum as part of the Board's events. I wonder what they would be thinking if they saw this event advertised. It's great to see the current Board taking the lead on cutting edge issues and helping members see the opportunities.
This year, Bill Gallagher, author of Resource Rulers; Fortune and Folly on Canada's Road to Resources was the first keynote speaker. He shared his perspective on the rise of Aboriginal empowerment in the resource sector in Canada.
Following Mr. Gallagher, I gave a 45-minute, condensed version of my Indigenous awareness course which examined the foundation of why relationships between Aboriginal and non-Aboriginal people are sometimes problematic, and provided tips and strategies for finding common ground. I also took questions from the sold out event with an audience of over 200 participants. It was to say the least a lively, informative, and interesting morning. The following is a video of the entire presentation.
The afternoon session "From Dialogue to Success" featured Jody Wilson-Raybould, then Regional Chief, BC Assembly of First Nations as the keynote speaker and then the session is turned over to the panel of experts from government, academia and business for more questions from the audience.
Kim Baird, Owner, Kim Baird Strategic Consulting and former Chief, Treaty Implementation Director and Chief Negotiator for Tsawwassen First Nation was the final speaker. What can I say about Kim and her work. She's awsome. By the way, she has since become a member of the Order of Canada. Congratulations Kim.
It was an honour to be invited to speak alongside such distinguished individuals. Thank you to the Vancouver Board of Trade for inviting me and for hosting the 2014 annual Aboriginal Opportunities Forum.
Please find below an opportunity to download a pdf version of my power point slides presentation. Click the big blue button labeled "Download my slides please! to start the process.
There is also a free Guide to Terminology related to Aboriginal Peoples and a 27 Tips to help you work effectively with Aboriginal Peoples available for download too.
Our last free download is a copy of the Aboriginal Employment and Education Strategy brouchure provided by Jeannie Cranmer of BC Hydro. I invited her up during my presentation to provide background on the strategy as BC Hydro and Jeannie have hired over 300 Aboriginal employees using this strategy.
We have lots of free eBooks available for you to download