So, you want to start hiring Indigenous workers - great! But, before you launch a recruitment program, you should consider helping your team prepare for the experience as that will not only save you money and time, but will also go a long way towards creating a positive experience for Aboriginal employees who join your team.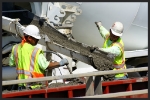 One of the first steps is to take stock of the attitude of your workforce in terms of their view towards Indigenous Peoples and their understanding of the purpose of the Employment Equity Act 1995:
The purpose of this Act is to achieve equality in the workplace so that no person shall be denied employment opportunities or benefits for reasons unrelated to ability and, in the fulfilment of that goal, to correct the conditions of disadvantage in employment experienced by women, aboriginal peoples, persons with disabilities and members of visible minorities by giving effect to the principle that employment equity means more than treating persons in the same way but also requires special measures and the accommodation of differences.[1]

Employment equity for Indigenous Peoples can raise negative sentiments. Managers need to address these sentiments and address perceptions such as "tokenism". Employees have to understand that bringing in Aboriginal People is good business.
When bringing in Indigenous Peoples, ask yourself the following questions:
is this workplace inclusive, welcoming, safe?
does it encourage Indigenous applicants?
what is the attitude of current staff and management towards developing recruitment strategies and goals - do they understand the business reasons (demographics, new market opportunities, diversity commitments, community relations) and the social reasons?
are there potential mentors or buddies in current staff? Ask staff to consider taking on this role and support them with resources and training if required.
are there barriers to employment - is your company on the bus route, is there a daycare nearby, do the jobs require grade 12 or equivalent etc?
Indigenous awareness for the whole team can help create the welcoming work environment and is recommended. It doesn't hurt to have company leaders take the training with the "team" as it sends a strong message regarding the company's commitment to including Aboriginal people in the workforce. To be truly effective, support for recruitment of Indigenous people needs to be systemic.
Be sure to choose a qualified trainer and be sure that new hires take the training - make it an annual event that includes refresher courses for those who have previously taken the training. If you work with a qualified trainer, they will tailor a training event for your organization. Some firms also insist all contractors who work for them take Indigenous awareness training as they are often out in the communities as representatives of the company.
In the spirit of shameless marketing, here's a video of me providing my Aboriginal awareness training workshop at the Vancouver Board of Trade's Aboriginal Opportunities Forum in June 2014.
[1] Employment Equity Act, S.C. 1995, c.44
If recruitment is your area of interest, you might be interested in the steps BC Hydro takes for their award winning Aboriginal Education and Employment Strategy.