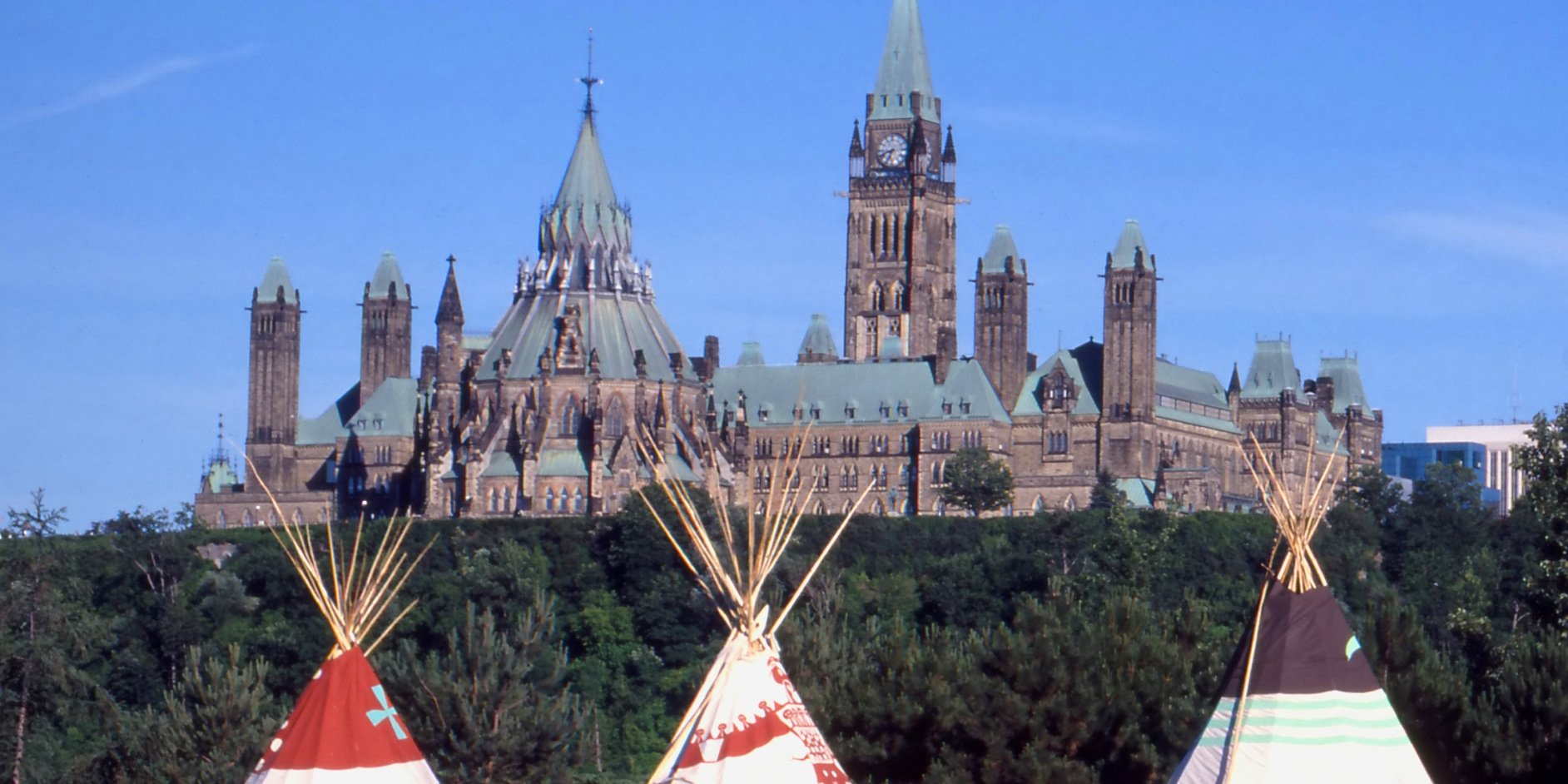 In 2017, Canada marked 150 years since its confederation. Whether to celebrate or not to celebrate was debated and discussed in the media, in Indigenous communities, and around dinner tables. The concept of not celebrating confederation was a profound shock to some but due to the benefit of the debates, awareness was raised that Indigenous Peoples have lived on the land now known as Canada for far longer than 150 years. From those debates, a parallel but different celebration was launched - Canada 150+. The debates, discussions, and conversations triggered by the Canada 150 and Canada 150+ celebrations also brought insight to some regarding the impact those 150 years had on Indigenous Peoples.
Now we are at the starting gate for the next 150 years. What will Canada's Indigenous relations look like in 2167? I have no doubt the next 150 years will be remarkably different from the previous.
The time is ripe for foundational change - never before in the history of Canada has there been so much potential for positive change in terms of government policies related to Indigenous Peoples. And for Indigenous leaders and community members to make changes within their communities.
Dismantling Indian Affairs
There are definite signs that "times they are a-changin'" in terms of government policies. In 2017, there was a significant shift in how the federal government administered Indigenous policies. Indigenous and Northern Affairs Canada was split into two departments: Crown-Indigenous Relations and Northern Affairs (portfolio includes treaty rights and land negotiations), and Indigenous Services (portfolio includes health care, water, and other services to Indigenous communities). I see this as a positive change, but not all agree.
Let's put into perspective the administration of Indigenous policies (historically referred to as "Indian Affairs") by taking a look at the name changes over the decades:
The Department of the Secretary of State of Canada (to 1869)
The Department of the Secretary of State for the Provinces (1869-1873)
The Department of the Interior (1873-1880)
The Department of Indian Affairs (1880-1936)
The Department of Mines and Resources (1936-1950)
The Department of Citizenship and Immigration (1950-1965)
The Department of Northern Affairs and National Resources (1966)
The Department of Indian Affairs and Northern Development (1966 - 2011) [1]
Aboriginal Affairs and Northern Development Canada (2011 - 2015)
Indigenous and Northern Affairs Canada (2015- 2017)
Dismantling the Indian Act
The evolution of "Indian Affairs" to a ministry that will oversee the dismantling of the Indian Act on a case-by-case basis has brought the country to the brink of a whole new relationship with Indigenous Peoples. The seeds of change were sown in the victory speech (see comments at 15 min mark) when Prime Minister-elect, Justin Trudeau says "we strengthen nation-to-nation relationships with Indigenous Peoples."
I hope this move towards dismantling the Indian Act is honoured. My concern is that "case-by-case" refers to one community or a small handful of communities. If it's one community at a time dismantling the Indian Act will take over 600 years to complete; if it's 10 communities it'll take 65 years to complete, assuming we continue without interruption in this direction. But, the danger comes with a change in government which may bring to power a group with different ideologies.
For Indigenous Peoples, change is on the way. Strategies need to be developed starting now to build a reality in which neither the Indian Act nor government agencies oversee and control the self-governing of communities.
Now more than ever there needs to be work done in each community to begin the move to self-government. Tied to it will be notions of self-determination. Who actually decides who the members of nations will be? There will be great challenges and tough choices to make as the funding relationship relied on by so many communities will move from federal funding transfers to the generation of own wealth and self-reliance. This will require communities to have proper governance in place to be able to make the complex decisions that are required whether the community remains with electoral governance or returns to traditional governance.
It will take tremendous commitment, determination, and energy to overcome the damage done over the past 150 years and to build strong nations. Communities will have to work closely with their collectives to make decisions about how to govern. Working in conjunction with their collectives will help communities be more effective in representing, analyzing, and making decisions about the move to self-determination, self-government, and self-reliance.
Speaking of collectives, communities will need to develop a definition of the collective and what it means to be a collective. Is it 50% + 1 or does it mean 70% + 1? Is it possible to blend traditional and elected governance? Or will it have to be one or the other?
Indigenous Voices
I also want to comment on where Indigenous Peoples are today in terms of having their voices heard. Never before in the history of Canada have Indigenous Peoples had the voice or the presence they have today, and it extends well beyond "tokenism". There are Indigenous elected officials in all levels of government. There are Indigenous professors, heart surgeons, entrepreneurs, judges, musicians, artists, television and radio hosts, newspaper columnists, actors, and directors. The presence of highly successful, visible Indigenous professionals is invaluable for Indigenous youth looking for role models, and for non-Indigenous Canadians to take note. The Order of Canada recipients announced in December 2017 recognized the contributions of 21 Indigenous people. I am incredibly proud to say that my father, Chief Robert Joseph, is among those to be appointed as an Officer of the Order of Canada.
The curriculum at all levels of education is being rewritten throughout the country to include the truth about residential schools; students are now learning about treaties and treaty rights, and the Indian Act. How do I know this? Because the majority of referrals to our Working Effectively with Indigenous Peoples® blog, are from educational institutions, right from primary schools to universities and colleges.
In the 2015 federal election, the Indigenous vote influenced 51 ridings. Take a moment to digest what that means. It means that Indigenous Peoples have a voice.
[1] Indian Affairs Annual Reports, 1864 - 1990, Library and Archives Canada