Here's an article shared by Juanita Muwanga:
Gimaa radio CHYF 88.9, which broadcasts from M'chigeeng First Nation, started as a dream of the late Carl Beam, an internationally known Indigenous artist whose works dealt with colonialism, language, and the spirit. As a child he was sent to Garnier Residential school and learned firsthand the power of language, and what happens to a people when their own is denied them.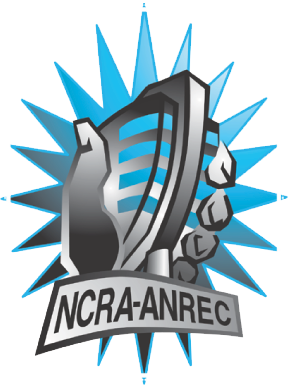 Community radio has helped preserve our culture and traditions, and is relatively inexpensive to set up and get going. The programming created helps us better understand and value our cultural identity. Not only is it a great place for language revitalization, but it is also an important cultural hub.
Here are 7 not-so-secret advantages of First Nations Radio:
1. Language preservation. Anishinaabek peoples have been an oral culture for millennia, with storytelling held in high regard. As a vehicle for language preservation, radio is a priceless tool that captures events and moments with first speakers and relays them for those who do not have the chance to interact with elders on a daily basis. Additionally, preserving language in a written way is important but there are many languages, such as Latin, that are written but not spoken thereby losing the vitality of being a living language.
2. Increases language fluency. Being able to hear Indigenous languages constantly on the radio with many speakers and topics allows listeners to create their own immersive language experience, which leads to greater levels of fluency.
3. Great way to share information. Community radio is a great way to inform folks about what's going on in the community and provides a platform for sharing opinions. The information is shared to listeners by journalists who are community members - the very fabric of the community.
4. Hear about local businesses and their events. Community radio is the voice for local businesses. In smaller centres, having a direct line to community members can be a great, cost effective marketing tool to broadcast promotional material.
5. The joy of hearing local music all day long! Community radio stations are the best place to hear local bands/artists who might not get air time on a mainstream station. Musicians are able to submit their album and have their music broadcast. So if you are an artist submit your content to a local station near you.
6. Journalists are volunteers who are learning through doing. Journalists get to play music and talk about issues close to their heart. Some of the callers are hilarious, the regular contributors can feel like best friends, and even on the bad days it's still a lot of fun.
7. It focuses on OUR community. Rather than being responsible to the interests of advertisers, our main interest is the community. We cover topics as diverse as the community we live in. We serve as a representation and reflection of our listeners.
Looking for some tips on creating an communications guide for your organization? Here's a great example of how to do so respectfully and inclusively.
Indigenous Corporate Training Inc., provides information on this blog for free as a resource for those seeking information about Indigenous Peoples in Canada. Readers looking for more detailed information, or who have questions, can sign up for our fee-for-service training. Also, ICT encourages everyone who reads this information to use their best judgment given their own circumstances, vulnerabilities, and needs, and to contact a consulting or legal professional if you have more specific questions. Join the conversation over on our Linkedin page.