It's not new news that there is a skills' shortage on the horizon in Canada due to the impending wave of baby boomers reaching retirement age, nor is it new news that First Nation People represent a solution to the problem. What is new, at least relatively, is the heightened awareness that it makes good business sense to hire First Nation employees. We have requests on an almost daily basis for tips on First Nation recruitment.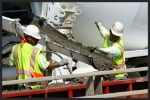 1. Is your business ready to include First Nation workers?
What sort of jobs are you offering - do they require Grade 12? A driver's license? Is your business easy to get to - are you located on a bus route? Do you have appropriate training programs for new-to-workforce employees?
2. Get to know your nearby First Nation community/urban population.
Spend some time researching the communities near your business. Find out the community demographics, education and skills' levels. Find out if they have an Employment Officer or are working with an Aboriginal Skills Employment and Training group. If there is an urban First Nation population you want to connect with, contact the staff at the Friendship Centres or Aboriginal Skills Employment Training Group.
3. Advertise beyond the local newspaper.
Get creative in where you post your job opportunities. Connecting with potential First Nation employees is half the task - talk to Aboriginal employment centres, high schools and the band office. Tell them about your business and its opportunities for First Nation employees. Use social media - include First Nation links and contacts in your social media network.
4. Set up a comfortable and appropriate interview process.
The typical interview process may not be a comfortable situation for many First Nation people. Don't expect direct eye contact, a firm handshake, or a conversation in which the potential employee blows his/her own horn as it can be inappropriate to sell self in a community where they think collectively as opposed to individually.
5. Assure the potential employee that they will be safe, valued and welcomed by other workers.
Realize that, especially for a new-to-work employee, there will be a significant fear of the unknown. Let them know that the company understands these fears and assure them that they will be entering a safe and inclusive environment. What is the attitude of your current workforce towards First Nation employees? If you are going to invest in a First Nation employment strategy, you might also consider investing in Aboriginal awareness training for your workforce. If you are offering an entry level job, make sure they know that every job is equally valued, and that their contributions as an employee are important to the success of the company.
Here's an example of my training during a Vancouver Board of Trade event, Aboriginal Opportunities Forum.
And here's a free ebook for you to download.