"Reconciliation is not an Aboriginal problem — it is a Canadian problem. It involves all of us." Senator Murray Sinclair
If Canada is going to heal from the pain and suffering inflicted upon Indigenous Peoples through colonization then we all need to look for ways to contribute to the recovery. If you think of the Indian Act as the wound, then the 94 calls to action of the Truth and Reconciliation Commission (TRC) can be thought of as the tourniquet and reconciliation strategies as salve for the scars.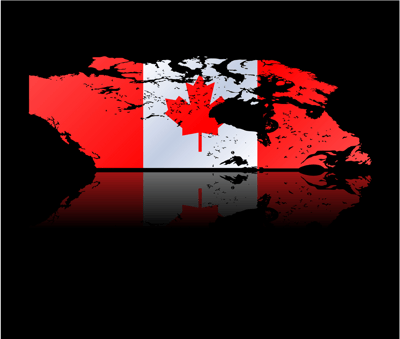 In #92, the TRC outlined ways in which the business sector can and should develop reconciliation strategies that support the healing process. There isn't a formula for reconciliation that fits all corporate entities. But there are some elements that are foundational and can be adopted and adapted.
Your organization could develop its own set of Calls to Action for Reconciliation and tailor them to align with your corporate vision or mission. Or, everyone within your organization could be encouraged to download and print out our Professional Pledge of Reconciliation with Indigenous Peoples. It's a good starting place for discussions on what the elements of reconciliation could be, where they could be augmented, and how they could be tailored to your organization.
Here are some fundamental elements for developing a successful reconciliation strategy:
1. Knowledge
Understanding the history of colonization in Canada is key. This aspect of our history has only recently been included in school curriculum so there are generations of Canadians who grew up unaware of residential schools, which have been branded as cultural genocide by the TRC, or the magnitude of the assimilation policies of the Indian Act.
Learning the history is integral because when you know what happened then you have insight into some of the common issues and challenges Indigenous Peoples live with. Not all Indigenous Peoples and not all Indigenous communities share the same challenges and issues. Understanding the importance of respecting diversity is one of the keys to reconciliation.
The most effective way to put your organization on a path to reconciliation is to provide Indigenous awareness training to all staff, management, and board members. If everyone has the same threshold of knowledge, then reconciliation strategies can effectively be discussed. If only a segment of the workforce is knowledgeable then those team members are swimming against the tide in their efforts to introduce, encourage, and lead meaningful discussions about reconciliation.
2. Build a culture of open, respectful communication
Some staff may have uncomfortable questions they want to ask during the reconciliation strategy building process. Some of these questions may have their roots in myths the person grew up hearing and believing. They need to know they will receive respectful consideration and even group discussion of their questions. If outlooks and opinions are going to be changed then open dialogue is necessary. One way we do this in our Indigenous Awareness training is to suggest people frame a difficult question with, "What do you say to those people who say . . .?" Or, "I overheard someone say . . ." It helps create a safe environment for learners which encourages people to open up about thoughts and opinions. Because I assure learners that they can ask those tough questions we are able to talk about the roots of those opinions and open the door to another perspective.
We all know people who have firmly entrenched views about Indigenous Peoples. There may be some in your organization who will refuse to let go of their beliefs. Understanding where and how their outlook and opinions were formed is key to understanding how to present to them the reasons reconciliation is necessary. If they can be drawn into a group discussion about how the organization is going to promote reconciliation, they may experience a sense of being part of something significant and important.
Reconciliation is about not leaving anyone behind.

3. Don't let your reconciliation strategy stagnate
Goals you set at the beginning of developing your reconciliation strategy may change over time as discussions proceed. Don't be afraid to adjust goals along the way. This is uncharted water and we're all learning as we go. But, having said that, it is important to find the sweet spot between lacking direction and being too specific in your goals and pathways to those goals because that could stifle innovative thinking. Hold onto your vision without being rigid.
A good way to keep things fresh is to talk to people outside your organization to see what they are doing. You could consider initiating a chat on twitter and have conversations with people with similar goals across the country.
We hope that this article helps you and your organization develop a reconciliation strategy. Be sure to post the strategy on your website and include in your company in-house newsletters.
Here's the free eBook in which we dispell 9 common myths about Indigenous Peoples. Click the image to download your copy.