Hosting frequent community meetings to share information and milestones is an important part of your relationship building and maintenance with the Indigenous community you are working with or hope to work with. If community meetings are done right, you build trust which will be important for both parties when you and the community are ready to move from consultation to negotiation.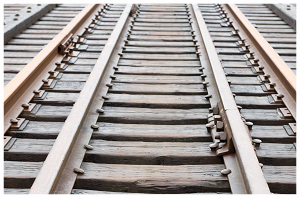 If you value or respect the need to build a relationship with the community, you and your project face some "sleeves rolled up" work. There are shining examples in the public eye of how not to engage with Indigenous communities………..don't add your project to the list.
Here are 26 ways you can derail your Indigenous community meeting:
Delay the community meeting until project plans are firmed up

Tell the community when and where the meeting is

Try to arrange a meeting during traditional

seasonal activities

Delay announcing the date and time of the meeting and limit where you post meeting details

Schedule the meeting so that there isn't a break for members to discuss presentation/project; if there is a break, don't arrange for refreshments

Shortly before the meeting, provide binders of technical material about your project for community leaders and members to read and absorb

Don't

acknowledge

traditional or treaty land

Mispronounce community and leaders'

names

Use

colloquialisms

in your speech and powerpoint

Overdress and arrive with a team of similarly dressed individuals; arrive in most expensive vehicle in fleet

Manifest the attitude that your project is the answer to the community's challenges and issues

Manifest the attitude that the meeting is a mere formality - a box that must be checked off for project approval

Start the meeting right on the minute, regardless if members are still arriving

Design a powerpoint filled with acronyms and technical terms

Include

Indigenous symbols

/images/art in your powerpoint that you don't have permission to use and aren't related to the community

Whip through your powerpoint and delay all questions until the end of presentation

Interrupt a question with the answer before the speaker has finished

Interrupt a question if it seems off topic and ask the speaker to get to the point

Check your watch or phone while someone is asking a question

Only present the positive aspects of the project

Tell the community that it's an "either or" situation

Play the jobs/economy card fast and hard

Wrap the meeting up right on the minute, even if there are still unanswered questions

Pack up and leave immediately

Don't send a copy of the minutes or a letter

thanking the community

for attending the meeting
At Indigenous Corporate Training Inc. we offer a full day of Indigenous Consultation and Engagement™ training. If you find yourself puzzling over any of the 26 items above, or are new to the consultation landscape, it's a good idea to take some qualified training in advance of your engagement with Indigenous communities. You know what they say "You only get one chance to make a first impression"!
Here are two ebooks with loads more tips - simply click the book icon to begin the download of your free ebook