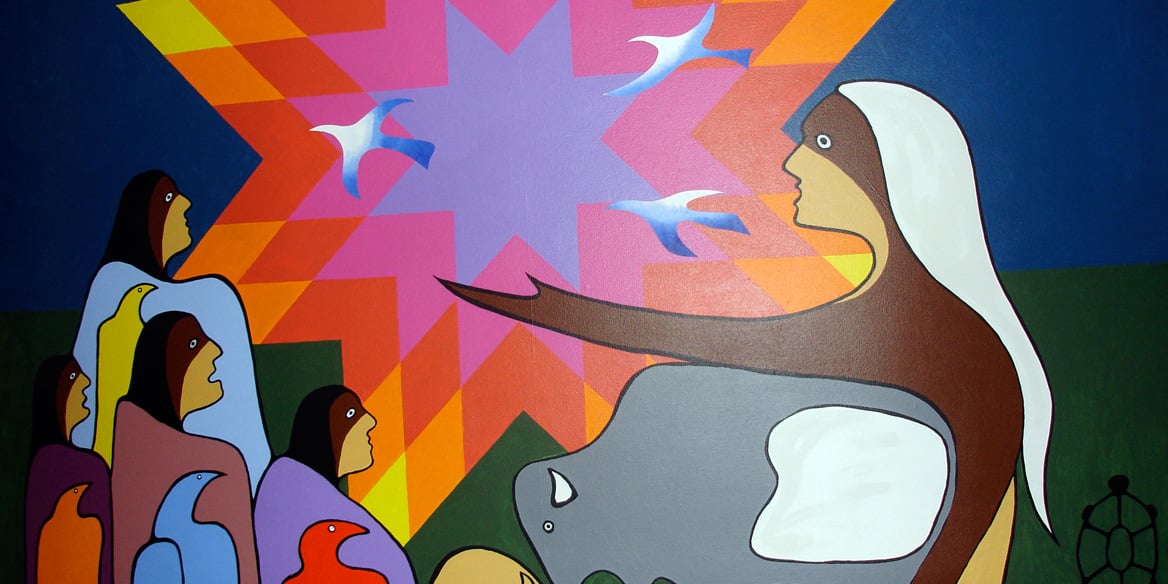 Oral traditions retain the history of Indigenous Peoples by passing cultural information from one generation to the next. For Indigenous communities creation stories, connections to the land, historical accounts, traditional ecological knowledge, teachings, language, and culture stories have been kept alive through oral traditions for thousands of years. These stories and accounts have been passed from generation to generation without ever being transcribed - when you think about it, that's a stunning amount of information that has been and continues to be retained and shared.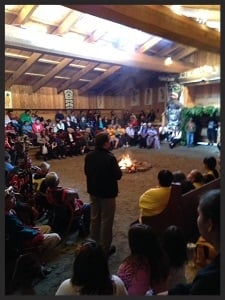 Indigenous oral traditions and oral histories preserved cultural traditions, albeit underground, during the era of assimilation in which Indigenous people were forbidden, by law, to practice their traditions, and children were forbidden to speak their languages or practice their culture while at Indian Residential Schools. Just think what would have happened in this era if all the history, knowledge and cultural beliefs had been written down and the people had relied upon those transcriptions and stopped sharing the stories... it all would have been lost.
The irony of writing a blog post for the internet about oral traditions is not lost on us! But, despite the irony, we wanted to share ten things you should know about oral traditions. Please keep in mind that we stress the need to respect cultural diversityand encourage you to understand that each community is distinct and unique.
The Courts allow Indigenous oral history as admissible evidence in rights and titles cases such as the Delgaamukw ruling.
Historically, storytelling was a seasonal tradition which was practiced in the winter when the hunting and gathering activities had slowed, food was processed and stored, and people had time to relax and share stories.
Indigenous storytellers were the first performance artists. The drama of the stories is enhanced by the storyteller so that the audience can experience the drama. Enactment keeps ancient stories alive.
Stories, like songs and dances, are often owned. Hearing a story does not give one the right to retell that story, just as watching a dance or listening to a song does not equate as the right to perform them.
Certain stories are never written down, which preserves the tradition of sharing knowledge, culture, and history orally. These stories are the fabric of the community's history, knowledge and culture, and some are thousands of years old. In some cultures, if a story is written down it is degraded.
Certain stories are very protected and only retold to select audiences. This, and not writing them down, protects the story. If you are selected to be part of the audience, consider it an honour.
Certain stories are much more than mere entertainment - they are used as lessons and provide a moral, through the form of a traditional belief, that will help guide people through their lives.
Many communities had "memorizers" whose role was to memorize history, witness and memorize current events (including what happened, who attended, even what key figures wore), and identify and train up young people to become memorizers.
Knowledge is one of the greatest gifts an Indigenous person has to give - the telling of oral traditions requires the storyteller to trust the listener to take away the proper message of the story.
When being told a story, do not interrupt with questions, do not seek or expect constant eye contact and do not ask questions - questions can imply disbelief, which is an insult - remember the saying "there's a reason you have two ears and only one mouth"!
When being told a story, be sure the storyteller has finished speaking before saying anything.
In Creation Stories - The Origins of Culture Tanya Laing Gahr explores the creation stories of the Ktunaxa Nation.
Here's an interesting article on Gordon Mohs Pop'qoles, Sxwoxwiyam, El:oliye who has more than a little experience listening and telling stories.
This article was originally posted on November 5, 2014.