What is "self-government" and why does it matter?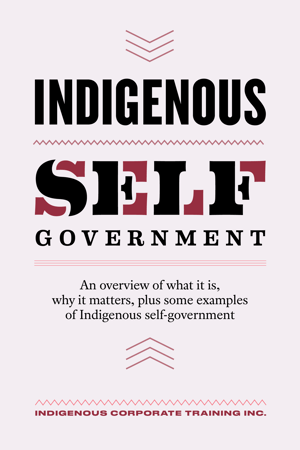 The term "Indigenous self-government" is widely used in Canada, and perhaps equally widely misunderstood which is why we wanted to produce an eBook on the topic. We want to help people understand what self-government is and why Indigenous Peoples want to return to self-government.
This free little eBook provides clarity on the term and sketches out some of the key issues underlying the quest for self-government by Indigenous Peoples, and provides some examples of self-government agreements.
Please share with colleagues, family and friends - we don't mind because we believe that by sharing knowledge and information through our training, blog and free resources we can make the world a better place for Indigenous and non-Indigenous people.