Need help working with Indigenous Peoples?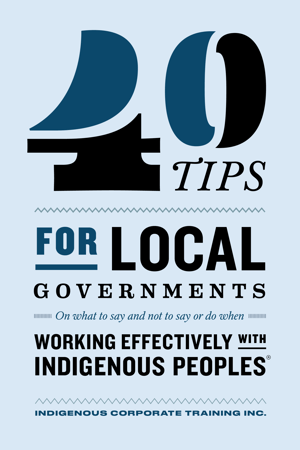 This handy little eBook is a great free resource for anyone in Local Government looking to work with Indigenous Peoples including: the Indian or First Nations, Inuit, and Metis Peoples.
The must-do's contained in the book will definitely give some great ideas to help you before that next community meeting.
Please share with colleagues, family and friends - we don't mind because we believe that by sharing knowledge and information through our training, blog and free resources we can make the world a better place for Indigenous and non-Indigenous people.